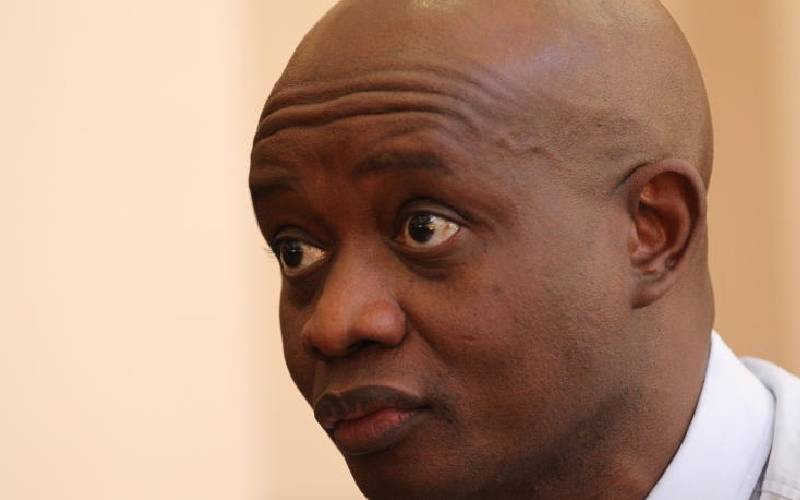 Cytonn Investments Management is frustrating the court-appointed receiver manager's efforts to liquidate some of the company's prime assets to recover money that the company owes investors.
The receiver manager on Tuesday told MPs the management had not been forthcoming with information about the assets that had been earmarked for sale.
Cytonn High Yields Solutions LLP (CHYS) and Cytonn Real Estate Project Notes LLP (CPN) receiver manager Mark Gakuru also noted that investors were unlikely to get all their funds back and would instead have to settle for about 60 per cent of what they had put in the two funds.
About 4,000 investors are reportedly owed Sh14 billion by the two funds but have not been able to get their money back after opting out of the two funds.
"The biggest problem I have is that these (audited reports and other information on the two funds) are not in my hands. Edwin Dande (Cytonn CEO) still holds all the cards. What I am trying to do is get information from different sources such as creditors, at times employees but it is not like he is willing to give me information on a silver platter," Gakuru told Parliament's National Petitions Committee on Tuesday.
The committee is looking into a petition filed by Alego Usonga MP Sam Atandi in which he had asked Parliament to probe the company over the loss of investor funds.
Gakuru is seeking to sell some of Cytonn's prime assets – referred to as special purposes vehicles (SPVs) – including a stake in Superior Homes, a four-acre piece of land in Kilimani, Alma in Ruaka (478 apartments), Taraji Heights, the Ridge (Kiambu Road) and River Run (near Tatu City).
The court also issued preservation orders on the special purpose vehicles – nine of them in total – which means Cytonn cannot dispose of them.
"What Cytonn used to do, from what I have been able to ascertain, is that it would raise money with these two LLPs and then lend it through a credit note to a special purpose vehicle for real estate development," said Gakuru.
Related Topics