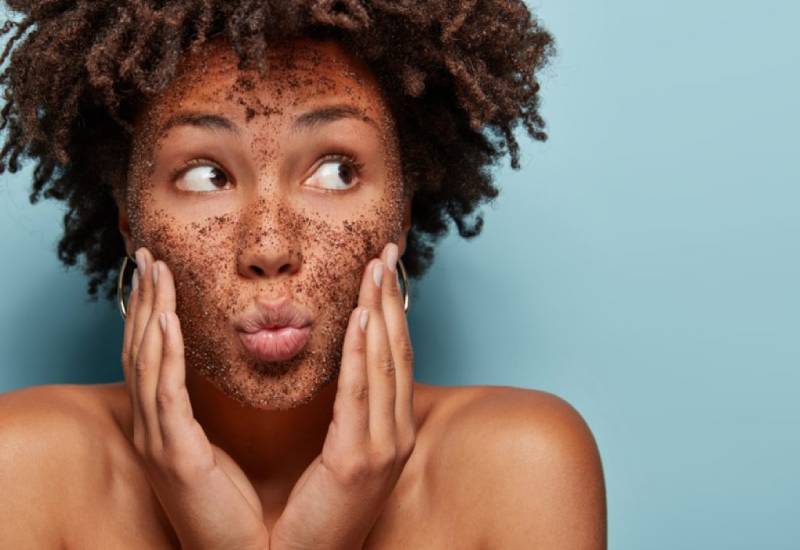 You know that you should exfoliate your skin at least once a week. However, you are operating on a tight budget and are dismayed at the exorbitant prices for good skincare products. Not to worry – there are plenty of pretty awesome facial scrubs that you can make at home with ingredients from your kitchen.
Whether your skin is oily, dry, or acne-prone, there is a homemade natural face scrub to meet your needs. All you need is a mixing bowl, measuring cups and spoons, a carrier oil (such as coconut or jojoba), the ingredients for the scrub, and the right attitude.
From there, you just have to mix the ingredients and apply. You can always store the leftover scrub in an airtight container in the fridge for your next application.
Here are some of the best tried-and-tested homemade scrubs you should consider for a glowing complexion on a budget: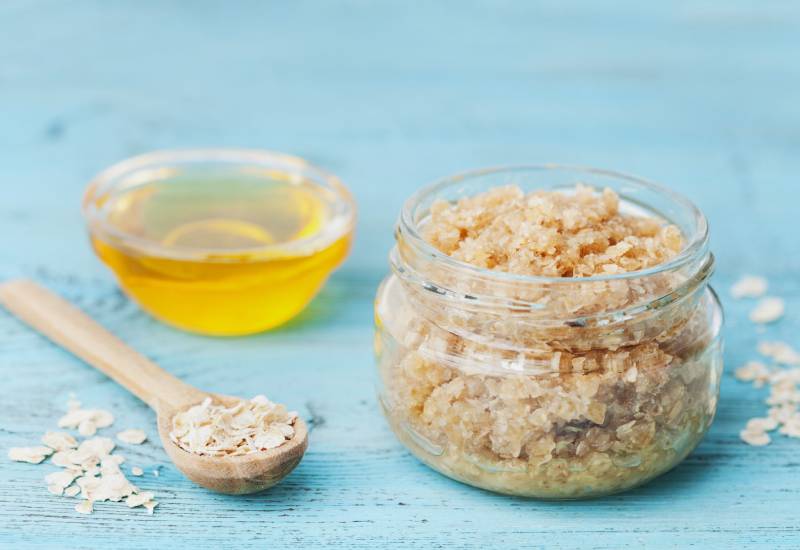 Oats and yoghurt facial scrub
Oats are not only great for breakfast; they are good for your skin too. Oats are included in a variety of skincare products, commonly labelled as "colloidal oatmeal" in the ingredient list. Oatmeal is high in antioxidants and anti-inflammatory properties, making it ideal for soothing irritated or sensitive skin.
Yoghurt, on the other hand, has natural lactic acid, which can aid with exfoliation. For this scrub, it is recommended to use jojoba oil as a base, which will moisturise your skin without blocking pores. This scrub is perfect for combination skin.
Directions
Grind two tablespoons of uncooked rolled oats in a food processor into a fine powder.
Melt one tablespoon of coconut or jojoba oil into the oat powder.
Add a tablespoon of Greek yoghurt and mix all the ingredients.
Apply the mixture to cleansed skin in gentle circles using your fingers.
Leave the scrub for about five minutes before rinsing off with lukewarm water.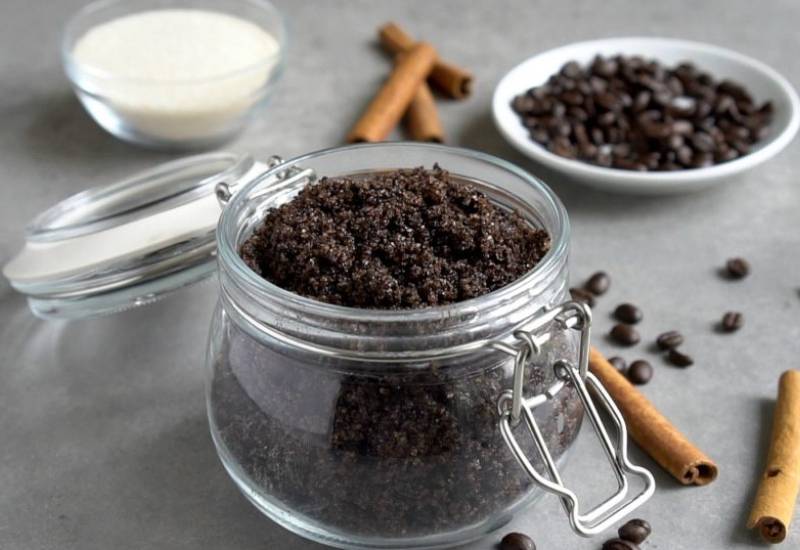 Coffee and brown sugar facial scrub
Many people enjoy coffee as a morning pick-me-up beverage. But did you know that you can also use coffee in skincare?
Thanks to coffee's natural exfoliating and anti-inflammatory characteristics, a coffee scrub is known for boosting the glow and firmness of your skin. A coffee scrub can help smooth skin and increase circulation in addition to eliminating dead skin cells.
Brown sugar, the other main ingredient in this scrub, is also a natural exfoliator. It also hydrates the skin and promotes healthy skin cleansing and circulation.
If you have oily or acne-prone skin, this scrub is right for you. However, keep in mind that coffee, even finely ground particles, might cause skin irritation. If you have sensitive skin or experience irritation after using it, you should try a different scrub.
Directions
Mix half a cup of finely ground coffee with a half cup of brown sugar, a tablespoon of avocado oil, and a tablespoon of coconut oil.
Apply the mixture to cleansed skin in gentle circular motions and leave on for about five minutes.
Rinse the scrub clean with lukewarm water and store any leftover mixture in an airtight container in the refrigerator.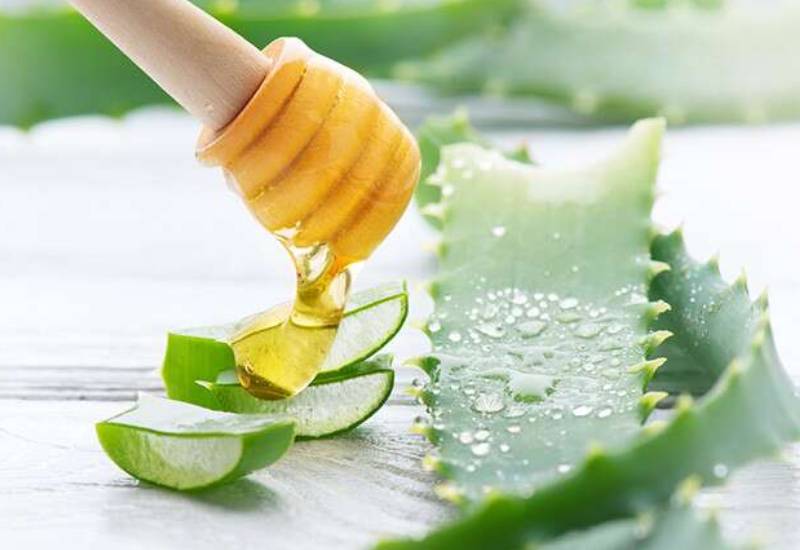 Honey and aloe vera scrub
Honey is antibacterial, hydrating, and antioxidant-rich, making it ideal for healing acne, and dry skin, and reversing signs of ageing. Aloe vera is a well-known cleansing agent with antibacterial qualities that gently flush out impurities from your skin. Its antiseptic powers protect the skin from microorganisms, preventing acne and other skin infections.
If you have sensitive skin, you should try this scrub. It does not have the physically rough ingredients to scrub your skin but the honey and aloe vera will gently slough off dead skin cells and impurities from your skin. They will also soothe your skin to prevent inflammation.
Directions
Add two tablespoons of raw honey and a tablespoon of aloe vera juice to a mixing bowl.
Mix the two ingredients thoroughly and apply to your cleansed face with your fingers.
Leave the scrub for about 10 to 15 minutes and rinse off with lukewarm water.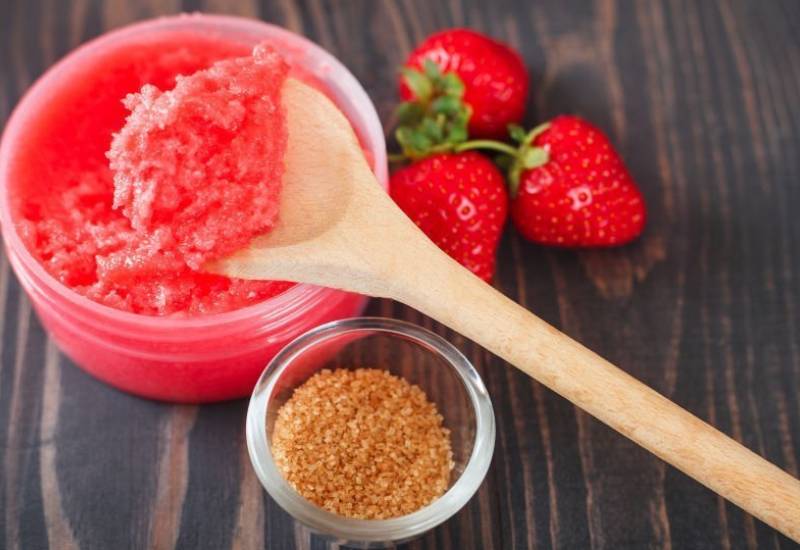 Strawberry and sugar facial scrub
Strawberries are an awesome, healthy snack that you can have at any time of the day. High in vitamin C and anti-inflammatory properties, strawberries come in handy for making a scrub for acne-prone skin.
Directions
Mash half a cup of strawberries with a fork.
Add half a cup of brown sugar and half a cup of coconut oil and mix.
Apply the mixture to your skin and leave it on for about 10 minutes before rinsing with lukewarm water.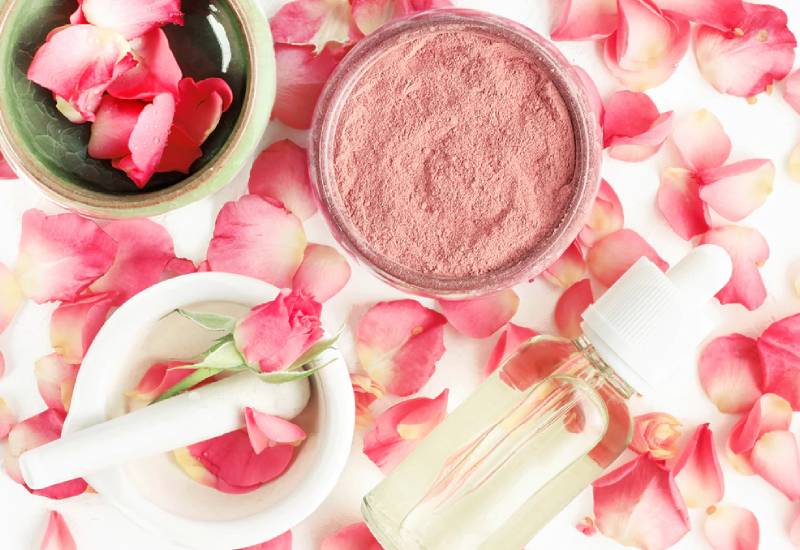 Rose facial scrub
How about a relaxing scrub that is suitable for all skin types? Sweet-smelling rose oil moisturises, exfoliates, and brightens the skin. It is also known to enhance calmness.
In a study, people who breathed in the fragrance of rose oil reported feeling calmer and more relaxed compared to the control group.
Directions
Blend 10 rose petals and a tablespoon of water in a blender and place in a mixing bowl.
Add a cup of sugar, 10 drops of rose oil, and two tablespoons of honey.
Apply the mixture to your face and leave it on for about 10 minutes.
Related Topics