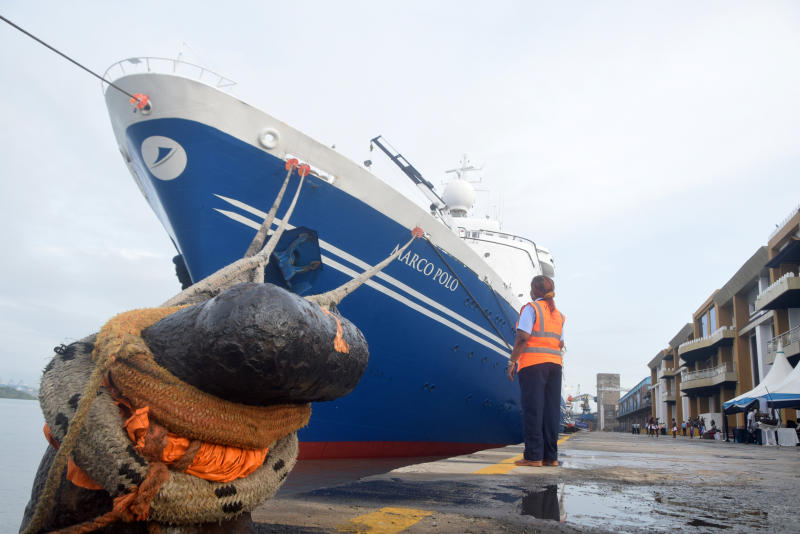 The Kenya Ports Authority (KPA) has effected changes in its managerial positions, sending two general managers home.
In the changes resulting from resolutions of a special board meeting held last week, career naval officer, Mr Godfrey Namadoa, was appointed General Manager, Marine Operations.
Prior to his elevation, Mr Namadoa was a Principal Marine Officer.
General Manager Human Resource and Administration Mr Daniel Ogutu and engineer Mr Vincent Sidai, who was in charge of infrastructure development, were replaced.
The changes were made by the KPA board of directors and acting Managing Director Mr John Mwangemi.
Yesterday, Dock Workers Union (DWU) General Secretary Mr Simon Sang welcomed the changes, saying they were timely.
Mr Ogutu left KPA when his contract expired. "We are happy that these changes have taken place at this time. They are timely," said Mr Sang.
Mr Namadoa, who previously served as an officer in the Kenya Navy before he was poached by KPA, was instrumental in the planning and successful dispatching of heavy duty cargo handling equipment to the Port of Lamu by sea from Mombasa.
Mr Edward Kamau, the General Manager Corporate Services, has been given added responsibilities, including overseeing Human Resource, Administration and Medical Services and Security.
The Corporate Services role has been merged with Quality Management System and Safety, with Ms Everlyne Mwamure as General Manager.
Port of Lamu General Manager Mr Abdulahi Samatar returns to the Port of Mombasa as General Manager, Infrastructure Development.
Ms Everlyne Shigoli, who was Director Support Services at Kenya Coast Guards Service on secondment from KPA, has returned to head a new division - Supply Chain and Procurement - as General Manager.
Mr Anderson Mtalaki, who has been serving as Mwangemi's aide, is now General Manager Engineering Services. Others appointed are Mr Sudi Mwasinago as General Manager - Cargo Operations in charge of Inland Container Depot, Mombasa container operations and conventional cargo operations, Mr Geofrey Kavete as General Manager, Finance and Mr Said Mata as Head of Financial Accounting.
Mr Tony Kibwana was confirmed as Head of Security, while Mr Mohamed Golicha was named Head of Corporate Development. Mr Daniel Amunyuzu is the Head of Procurement, while Mr Johnstone Gachanja heads the Supply Chain Management.
Related Topics