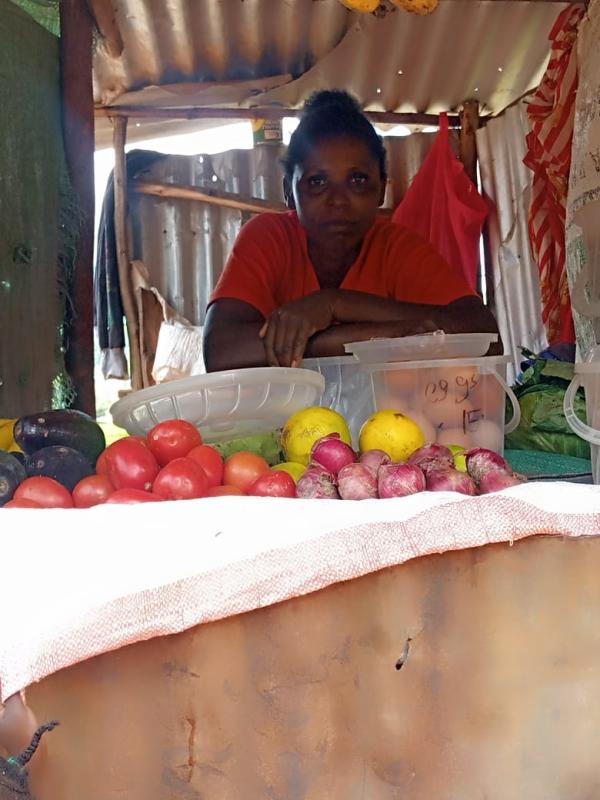 Irene Kemunto Mogaka delivered her first child while she was in Standard Eight. Three years later, while in Form Two, she got a second baby, marking the end of her education journey.
In most African societies, news of a new baby joining the family is usually welcomed with joy and celebration. But to Kemunto, the delivery of her second-born turned out to be a nightmare for the new mother who was rejected and later thrown out of her parents' home, by the people she once depended on for security and love.
"Where I come from, having a child while staying in your parents' home is considered a big shame. That's why they chased me out with my two children," Irene told The Nairobian, claiming that she was kicked out by her parents with the support of her eldest brother.
With no formal education and a young family to take care of, Kemunto knew that she had to find something to do, to fend for her young children – a daughter and a boy, then.
After looking around for answers, she saw an opportunity in the weather and the mountainous terrains of Kisii as an ideal environment to incubate a career. That is how she took up athletics.
After coming second at the Athletics Kenya (AK) – Kisii Cross Country meet in 2005, Kemunto finally made her marathon debut with a tenth-place finish at the Nairobi International Marathon that year; stopped the clock in 2:48:27.
Two years later, she had chopped 7 minutes and 15 seconds off that time, after clocking 2:41:12 for a fifth-place finish at the 2007 edition of the Mumbai Marathon. At the tail end of that very year, Kemunto, now 37, took the runners-up position at the Rock 'n' Roll Las Vegas Marathon with the best time of 2:36:15. In 2008, she was on a plane to Canada for the Toronto Marathon.
Come January the following year, she finished third at the Mumbai Marathon and knocked six minutes off her marathon best at the Los Angeles Marathon; a new personal best time of 2:30:10. Though she came fifth, that performance, plus a ninth-place finish in Singapore and Vienna City Marathon, where she ran the second-fastest race of her career (2:31:28), would earn her palace in the Team Kenya Marathon squad for the 2010 Commonwealth Games, in New Delhi.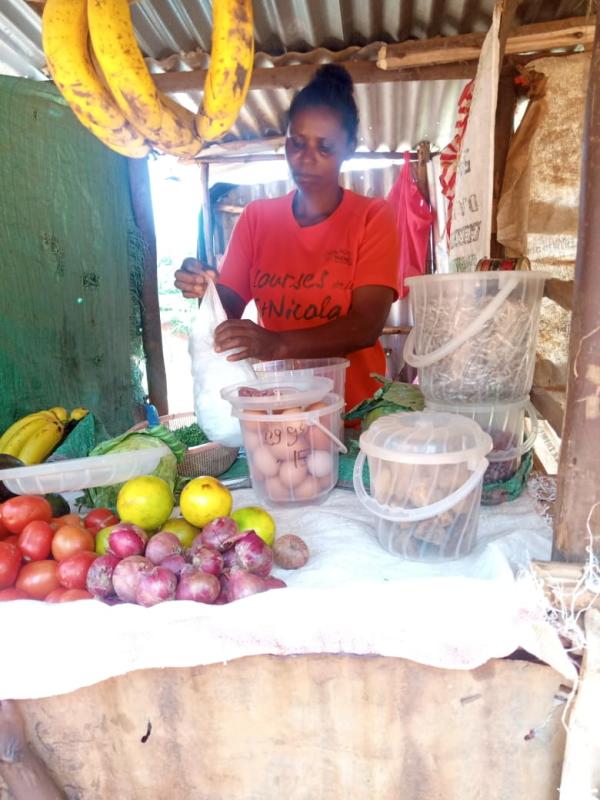 In India, Kemunto was poised for victory before another calamity struck, with the finish line just three kilometres away. Kemunto had developed a breathing problem, a setback that allowed Irene Jerotich Kosgei to overtake her heading into the final stretch.
She, however, won silver for Kenya (2:34:43), after crossing the line just 11 seconds behind the winner - Jerotich.
With such progressive performance for an athlete who was considered an outcast back in her rural home in Nyaribare Chache, anyone who had followed her athletics career knew that Kemunto was destined for greatness on the athletics courses.
But there, there was another challenge waiting in her rough ride in life.
"I developed a rare condition where I would run out of breath and severe joint pain every time I engaged in strenuous activity. That is why I stopped training even though the many tests and visits to the hospital returned negative results," said Kemunto.
Just as she was still trying to come up with answers to the weird health condition that is yet to be diagnosed, Kemunto was struck by another calamity - just a week before a planned journey to the United Kingdom.
"I was hit by a motorcycle during a training session," said Kemunto who had already entered the 2016 Birmingham Half Marathon.
Undeterred, she nonetheless proceeded to the UK and returned with a seventh-place medal.
"I ran with a lot of pain. I was in contention for a medal until the last six kilometres before I started developing breathing difficulties that's slowed me down," added Kemunto who posted her personal best time (71) in the distance to date
When she returned home, Kemunto wanted to embark on a search for the underlying health problem that denied her a premium cash prize in Birmingham but she didn't have the resources. With no races coming, her bank account started drying up as every visit to the hospital took a heavy beating on her bank accounts.
The other cheaper option was to stay out of competition for a while, with hopes that rest would help her reflect, if not clear the problem.
"I used to suffer from prolonged fatigue and muscle pain. "I'm experiencing the pain in my chest, just below the diaphragm; whenever I breath in."
"I had to take a break from athletics to see how my body will respond. But that meant that there was no revenue stream coming through because athletics was my only source of income."
The break turned out to be the exact medicine that doctors could not prescribe to Kemunto, but again another misfortune was waiting on a sharp bend.
"I went back to training and my body was responding so well. But I got another accident last year (2021) October and broke my left shoulder," said Kemunto.
The accident, which involved three cars, happened about 100 metres from the next bus stop where Kemunto and her one-year-old baby were supposed to alight.
"We were taken to Kisii Referral Hospital but they never attended to us. That's why I decided to go home with the wounds.
"I've been training with the pain in my left shoulder. I can't run properly because you need to swing your hands when running."
The accident also left Kemunto's last born baby, now 1 year and six months, with a broken hand. They were never compensated.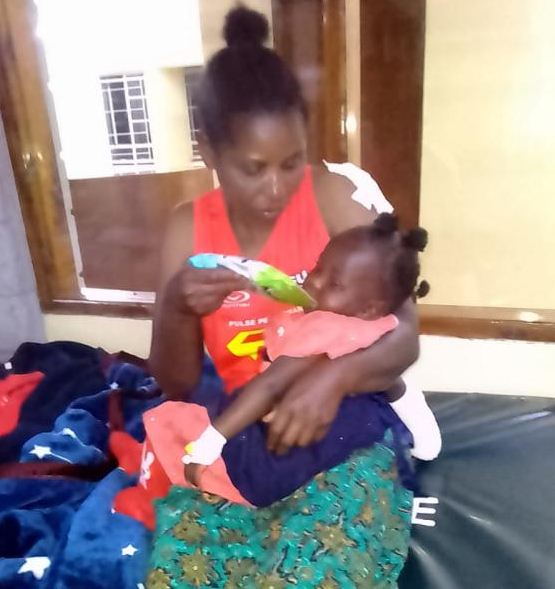 In 2018 Kemuto lost her father, the last of her parents. The mother had died just as her athletics career was picking up.
"I later mended fences with my parents even though none of them knew how I got into athletics. They started talking to me after seeing me in the press. Bu my relationship with my elder brother is not the best. I can't go back home, " added Kemunto who now sells vegetables which is not enough to even take care of the family.
Her second child- Naomi Joyce Justine whose birth led Kemunto to be kicked out of her parent's home, is now a teenager. But life hasn't been soft on Naomi either.
Just like her mother, Naomi has taken up athletics after she failed to gain admission to a local college. Nomi scored C+ in the 2009 KCPE exams while her eldest son ventured into boda boda business after dropping out of college due to lack of school fees.
"We applied for admission at KMTC (Kenya Medical Training College) but we never received any letter from them."
Kemunto who operates a small vegetable kiosk has also taken up the role of coaching her daughter – Naomi.
"I don't like the conditions under which I live. Whenever my name is mentioned anywhere, people think that I have so much. But truth is, I have nothing. Winning silver for your country, under the circumstances which I did, is not a mean feat. I wish there was a better way to reward those athletes who won medals for the country in major championships.
Kemunto's story is best summed up by a quote by Jim Wallis, a Christian writer and social activist who once said that: "The Bible insists that the best test of a nation's righteousness is how it treats the poorest and most vulnerable in its midst."
Related Topics