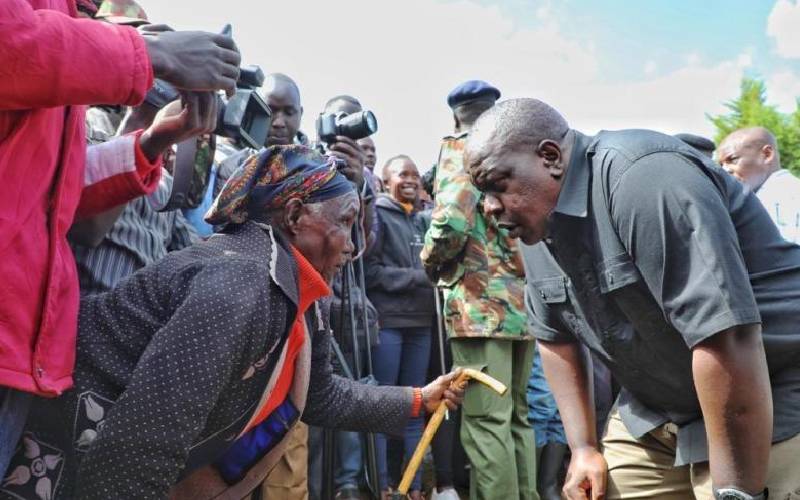 Kerio Valley has become synonymous with banditry, killings and violence which, according to Harvard Prof. Robert Rotberg, is idiosyncratic for 'failed states'.
Prof Rotberg says states are considered failed when they are consumed by internal violence to the point that public good such as the rule of law, political participation, education and healthcare cease to exist. Other indicators of a failed state include 'loss of control over territory, criminal violence and the rise of warlords'.
That, incidentally, is the view Kenyans living in Kerio Valley have of the government. Not just civilians, but security personnel as well have been killed in Kerio Valley. The killings have become a weekly and monthly ritual as the bandits get emboldened by lacklustre responses from security officers.
Residents of Kerio Valley feel betrayed and abandoned by a government they look up to for protection. The local leadership stands accused of complicity in the insecurity through acts of omission and commission.
In 2019, World Bank development indicators showed that Kenya had 29,000 military officers. The same year in March, a biometric registration exercise, following the launch of the National Police Service Information Management System, showed there were 101,282 police and paramilitary officers. How can a rag-tag band of villagers who thrive on wanton killings runw rings around such large force of trained and fully kitted officers?
In January 2021, Kenya signed a deal with the Turkish government for the supply of 118 Armoured Personnel Vehicles worth Sh9.87 billion to supplement existing hardware. The expectation is that such acquisitions should work towards ensuring the safety of citizens.
The level of insecurity in Turkana, Laikipia, Baringo and West Pokot leads one to wonder whether police and military officers are only good for parades. It is ironical that while the government was displaying sophisticated police and military hardware recently, bandits were killing school children in Kerio Valley and now schools are closed.
How the miscreants manage to herd away hundreds of heads of cattle yet hardly ever get caught, beats imagination. Trouble spots will continue to experience banditry because there is absolutely no deterrence worth speaking of from state machinery. There is no government presence except, perhaps, for the area chief who presides over warring community elders and leaders. Worse, community policing doesn't exist.
Northern Kenya is largely insecure because of lack of political goodwill, operational challenges and a harsh terrain. The latter, however, does not excuse laxity because helicopters and APCs can be used to great effect. Thus, the police cannot continue using harsh terrain as an excuse for their failure to provide security. It is up the government to find a way round this obstacle.
There have been cases in which some leaders from bandit-prone areas were arrested in connection with incidences of insecurity, but beyond the first court appearance, nothing happens. The government must get out of its lethargy, honour its part of the bargain and protect citizens from both internal and external aggression.
The level of desperation and thirst for peace is evident in the very bold step taken by women in Kerio Valley to champion peace. They are tired of losing husbands, children and livestock in an endless cycle of violence. Kenyans have the right to life, they must be protected.
Related Topics