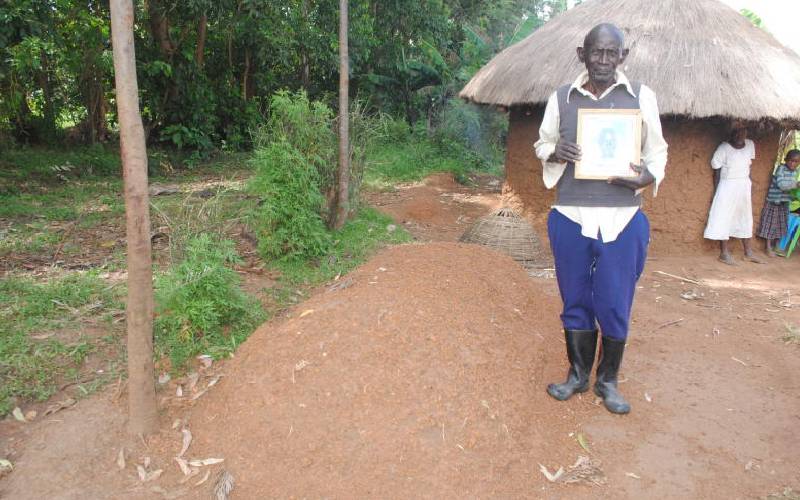 Scores of people have been admitted to health facilities in Bungoma County with a disease that is yet to be identified.
The victims are from more than 10 villages of Webuye West that include Sawa, Maloho, Mahanga, Sirwa, Muluhu, and Sirandafu. Unconfirmed reports indicate a number of deaths may also be related to the strange disease.
Those affected showed similar symptoms of vomiting blood, back pain, loss of memory and appetite, persistent headache, dizziness, swelling of legs and hands, joint aches and blood-stained loose stool.
Candidates sitting this year's KCSE exams including their invigilators from five secondary schools are among the affected.
The outbreak, which was first reported on September 18, has not been contained. By yesterday, reports indicated dozens of victims had been referred to the Bungoma County Referral Hospital.
"I woke up one morning feeling tired and weak. I went to a pharmacy and bought malaria drugs and after taking them, I started trembling and became weaker," said Ambrose Wamalwa, a victim.
Mr Wamalwa, who was among the first to be affected, said he went to Bokoli health centre where several tests were carried out.
Medics took blood samples from him and conducted typhoid and malaria tests that returned negative results. He was given malaria drugs and discharged.
County Public Health Officer Moses Wambusi said they suspect the victims might have taken contaminated water.
But Director of Health Johnstone Akatu said they suspect the patients were suffering from malaria.