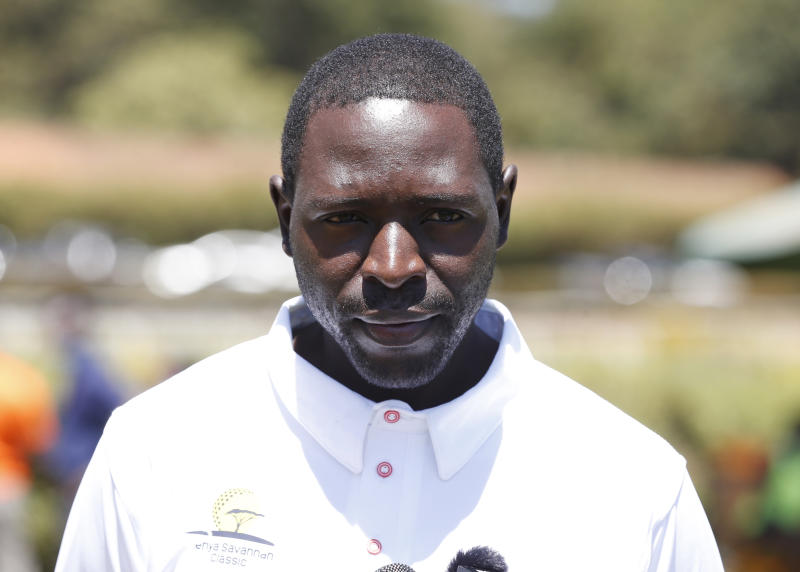 Great Rift Valley Lodge and Golf Resort player Jastas Madoya has shifted his focus to the forthcoming Ivory Coast Open after failing to impress in the ongoing Magical Kenya Open at par 71 Muthaiga Golf Club in Nairobi.
The Kenya Vision 2030 sponsored player is among the 15 Kenyans who had a disastrous outing, failing to make the cut on the second day of the lucrative European Tour event on Friday.
Muthaiga youngster Njoroge Kibugu is the only African player who sailed to the money bracket on six under par 136, though he will not be entitled to any monetary gain since he is an amateur.
"My game was good but it was affected by a chronic backache. The pain was so severe on Thursday, I couldn't really play well. I was forced to see a doctor after the game," Madoya told Standard Sports.
Following his exit, Madoya has planned to visit a doctor for thorough examination before he starts his preparation for the Ivory Coast Open slated for May 9.
In the opening day of the Kenya Open on Thursday, Madoya carded six over par 77.
His hopes for the cut were dented on Friday when he fired three over par 74 for total two rounds of nine over par 151.
"Last year, I made the cut in the Ivory Coast championships. This year my target is to lift the trophy," he said.
Since making his debut in the Kenya Open in 2013, Madoya has never missed any edition of the prestigious tournament.
His best placing was in 2019 when he made the cut together with Thika Sports Club's Simon Ngige.
Madoya is among the 11 Kenyan players who were promised a share of Sh1 million by the Kenya Vision 2030 should they sail to the money bracket in this years Magical Kenya Open.
Their sponsor had early awarded them Sh200,000 for qualifying for the Open.