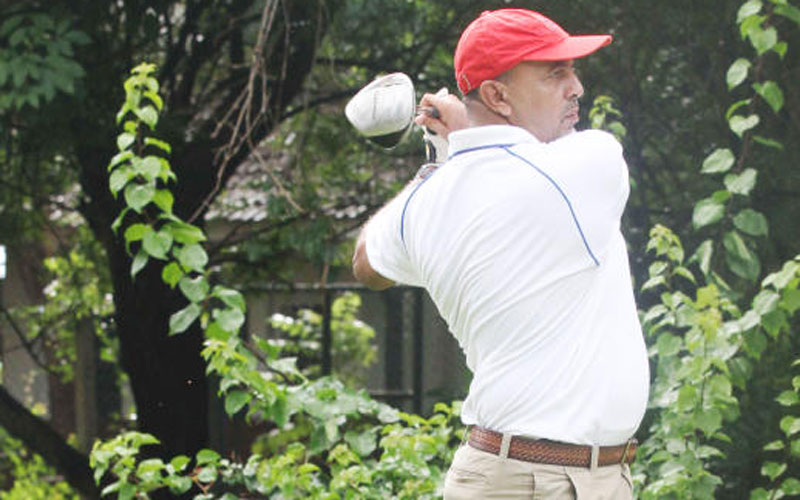 Red and White will be the official dress code at the Nyali Golf and Country Club course, during the Club's Chairman (Taib Bajaber) 2021 Prize Golf tournament tomorrow.
The golfers, who have registered for the tournament, have been drawn from Nyali, Mombasa Golf Club, Leisure Golf Club, Vipingo Baobab Ridge and Malindi Golf clubs. Others include players from various clubs across the country and several guests and sponsors.
The tournament begins in the morning, with the first tee off from 6:30am involving the team of G.Kitaka, S.Abdala, while the last morning team of S.Kotecha, R.Kunverji, H.Halai and D.Metha, will tee off at 11:58am.
The afternoon group starts from 12:06pm with team of A.Getambu, M, Mwige, M.Mburu, Q.Nagvi and Dr.M.Shah in action.
Mombasa Golf Club captain Lawrence Odhiambo, who tees off at 10:30am from the first tee off alongside Y. Oyaro, G. Choge and W. Mbote, leads more than 50 club members from the Seaside club to the Nyali event.
This tournament is also being graced by Mombasa County Assembly's Aharub Khatri, who will tee off from the first tee at 10:30am, alongside J. Soud, A. Bajaber and George Munyao.
The event is meant to bid farewell to the outgoing club chairman Taib Bajaber and is being presented by Konza Technopolis, who are the main sponsors.
Other co-sponsors include Redavia, Contech, ADT Insurance, Lecol, Kitui Floor Millers (KFM), Lucozade and friends of the chairman.
Bajaber thanked club members and other stakeholders for giving him an opportunity to serve them and hoped that the incoming office bearers will continue to steer the club to greater heights.
Konza Technopolis Development Authority (KoTDA) Chief Executive Officer John Tanui, expressed delight at the authority's participation in the first tournament this year.
"We are delighted to head to Nyali for the Chairman's Prize Tournament. We are glad to participate in this fourth tournament," said Tanui.