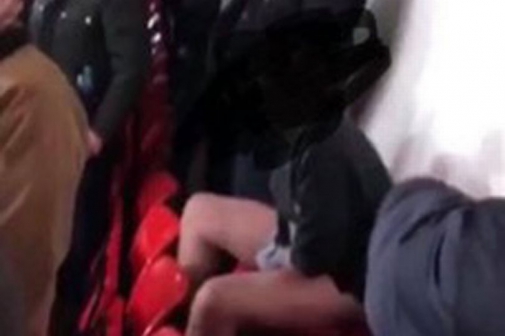 A Sunderland fan allegedly pulled his trousers down and had poo during the home match with Reading - causing at least one fan to vomit.
Black Cats supporters took to a Sunderland fan forum after the match to reveal details of the incident, which is said to have taken place at the Stadium of Light during the defeat.
Writing online, one fan explained how the man sat in the South Stand suddenly jumped to his feet and dropped his trousers.
The supporter continued: "he squatted and curled one out".
As fans sat near the man noticed what was happening, they began to move away from the area.
The supporter is then said to have pulled his trousers up as stewards escorted him out of the ground.
One fan, reciting what happened, added: "A bairn (slang for a child) in the row in front saw the s*** and started gagging before spewing into our row!"
The incident generated a strong response from many other Sunderland fans, who expressed their shock on social media.
One wrote: "Wait, wait, wait... A Sunderland fan did what? In the stand?!"
While another added: "A Sunderland fan poo'd on his seat today at the match.
"I mean, by all means be p***** off about the team's performance but some poor cleaner had to clean that up.