Gulf African Bank Managing Director Abdalla Abdulkhalik on weathering pandemic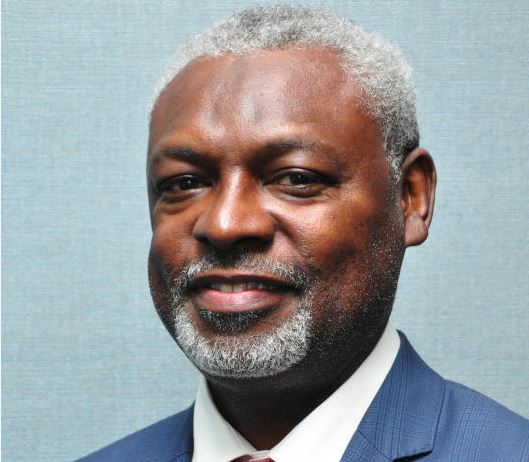 Gulf African Bank has come a long way since starting its operations in Nairobi in 2008. The shariah-compliant bank now boasts 17 branches spread out in different counties across the country.
The bank's Managing Director Abdalla Abdulkhalik spoke to Financial Standard on the impact of the global Covid-19 pandemic on the bank and the entire financial sector.
How would you describe the financial industry at the moment?
At the moment, especially after the fall of Chase Bank, Dubai Bank and Imperial Bank, several measures have been put in place by the Central Bank of Kenya (CBK). Banks are now regulated more closely.
CBK has been very supportive, and I think this has strengthened banks' capacity to win back the confidence of their customers.
What role do banks play or ought to play to ensure the economy remains stable during this unprecedented period of Covid-19 and thereafter?
We are guided by two institutions on how we want to handle the situation. One is the Central Bank of Kenya and the other is the Kenya Bankers Association. So we are taking a kind of uniform approach on what role banks can play to make sure what is today a health crisis does not become an economic crisis also, or at the very least to reduce the impact.
What we are doing is to work with our customers whose businesses have been affected by giving them deferred payment periods on their loans until things get better.
Central Bank has also allowed other ways for accounting or classifying these facilities that have not been paid so that customers are not negatively classified or negatively listed by Credit Reference Bureaus.
What concessions has Gulf African Bank made in particular to cushion its customers during this period? Are customers receptive to the measures?
The customers are very appreciative of the measures that we are taking. The impact of this pandemic is that it has had a ripple effect on the market and everybody is affected.
When employees whose jobs have been affected cannot service their facilities, for instance, we work with them to come up with a plan to accommodate payments. We as a bank have restructured deals worth more than Sh9 billion, deferring them to a later date.
That is just one way through which we have accommodated our customers. We are also making sure that we continue lending to the industries that have not been affected adversely. For example, we still have customers who are in the construction sector who have not really been affected by the pandemic.
We ensure they are served as well. We have also rolled out Covid-19 business webinars in partnership with the International Finance Corporation (IFC) targeting SMEs.
What measures have you put in place to ensure that the balance sheet stays resilient?
We are striving to strike a balance. Most people whose sources of income have been affected tap into their savings, which impacts banks' deposits.
As such, we have harnessed technology and digitised risk management, subsequently optimising our assets and liabilities to stabilise the balance sheet.
We have also reviewed our funding mix to concentrate more on lending to the real economy as our capital position remains very strong and positive.
Striking this balance ensures that we maintain our regulatory liquidity ratios and operate in a way to ensure our overall costs like salaries, rent, and utilities etc are covered even though we are not earning any income.
Most companies are reducing their workforce or introducing pay cuts. How is GAB coping?
So far we have not considered that. We are still confident that we can manage the situation. We have, however, asked our staff to take their annual leave so that if this situation improves by the end of the year we have no accumulation of leave days.
Other cost-cutting measures include reducing training as well as marketing budgets among other areas where it is not necessary to spend. We have also frozen hiring.
Any position that is left vacant is filled internally unless it is an area that requires expertise from outside. I believe that the government is working to contain this and things will get better.