Why Kenya must fix its domestic trade policy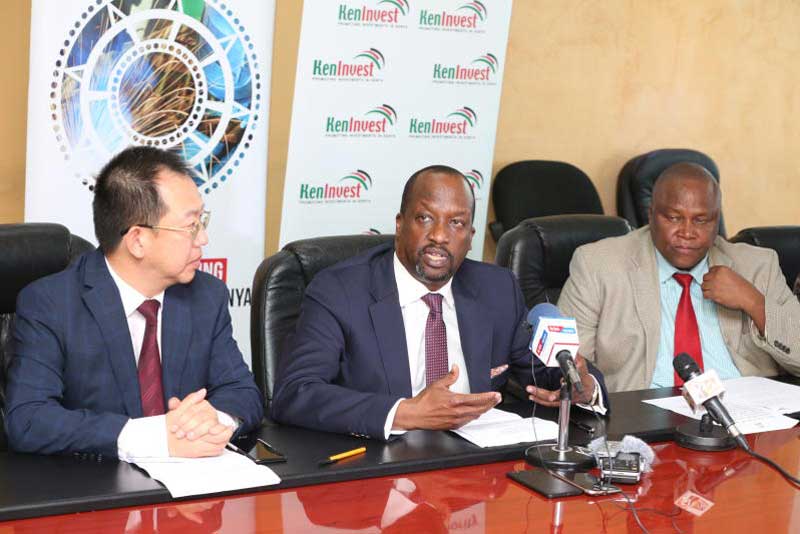 Kenya recently posted weak results in her trade competitiveness relative to her East Africa Community partners.
The latest World Economic Report which measures competitiveness largely influences investor decisions on which countries to invest in and destinations of Foreign Direct Investment (FDI's).
The report placed Kenya at position 122 out of 138 countries in terms of having a competitive macroeconomic environment for investment. This is way below her regional peers - Tanzania, Uganda, and Rwanda.
It was only slightly better than Burundi at 124 despite the latter's political upheavals and instability. The stability of the macroeconomic environment is important for business and the overall competitiveness of a country.
"Macroeconomic disarray harms the economy. The Government cannot provide services efficiently if it has to make high-interest payments on its past debts," says policy analyst John Ochiel. Mr Ochiel, who works at the UN office in Darfur, Sudan says running fiscal deficits limits the State's future ability to react to business cycles.
Economic growth
He says the economy cannot operate efficiently when inflation rates are out of hand. This, he notes reduces economic growth.
Trade and Policy expert Daniel Achach says despite the country hosting high profile global trade meetings such as the WTO Ministerial Conference in 2015 and the UNCTAD trade and investment meeting, its woes are yet to end.
Kenya has similarly accommodated several high profile delegations and heads of States and signed several bilateral trade pacts and MoUs even as more countries scouting for business opportunities in the country.
A cursory glance at recent developments underpins the findings in this report.
"The waters are troubled. The message is loud and clear that unless Kenya makes a conscious decision to reorient its domestic trade policies to benefit from global trade engagements, the future is blurred," said Ochiel.
"Kenya's neighbours are way ahead in the game, and more publicity stances and public relation postures will not help the country towards creating a suitable investment environment in order to compete favourably in the regional and global market."
He says Kenya has lost its position as the leading FDI destination in the region - a position now taken by Tanzania. Even Uganda today is more attractive to FDI's than Kenya.
Kenya's trade policy alignment has of late been more populist aimed at pleasing the masses and giving a 'good name' to the political leaders concerned whereas the economy is chocking through the toxic fumes of the poor policy placement. And the results are there for all of us to see. It must be remembered that Sameer Africa, the only tyre manufacturing company in Kenya closed its doors, opting for offshore production in India and China.
Prior to this, Cadburys folded up and headed to South Africa, as Eveready moved northwards to Egypt. Kenya Fluorspar, Tata Chemicals, Colgate Palmolive and Reckitt Benckiser are some of the other companies that have previously found Kenya unsuitable for doing business and halted their operations in Kenya, opting for other investment-friendly countries, Achach reveals.
"The reasons advanced by these companies are nearly identical; high cost of energy, cheap imports of similar or substitute goods, corruption and restrictive domestic regulations.
Kenya must realise that neither the trade negotiations at the multilateral level nor the plethora of bilateral and plurilateral trade pacts will positively impact the economy unless the State re-orients domestic trade policies away from the publicity stances and strategically place it to address the concerns of investors and businessmen, says Ochiel.
He said that no amount of publicity stances will alleviate the plight of the employees laid off from the companies that folded, adding that the consequences on the economy can't be wished away.
He said State policies must forestall the exit of manufacturing firms from Kenya, address the issues around attraction of FDI and fix its macroeconomic environment if Kenya must remain the economic giant in the region.
"The need for policies to reduce the cost of energy in Kenya is now at emergency levels, and the government must renew its efforts in this course if it is sincerely anxious about refining Kenya's trade environment," he said.
"Moreover, Kenya must make a conscious choice to fight graft in sectors that lead to the growing trade in the black market thus damaging impacting on honest investors."
Inflationary rates
It is not lost on us that Kenya lost the bid to have Uganda's Pipeline and Rwanda's railway projects pass through the country due to higher costs of projects compared to Tanzania, principally attributable to graft.
Fixing the debt portfolio and arresting its inflation rates are indispensable for Kenya to mend its macroeconomic environment for business.
"It is unacceptable that whereas Kenya's trading environment is on the descending trajectory and its positioning as principal investment hub endangered, we are quibbling on whether the International Trade Department should be under the Ministry of Trade and Industrialisation or under the Ministry of Foreign Affairs and International Trade."
The cry to fix Kenya's domestic trade policies for a better trade environment has never been louder than now.