Imports and other ills hurting the poultry business in Kenya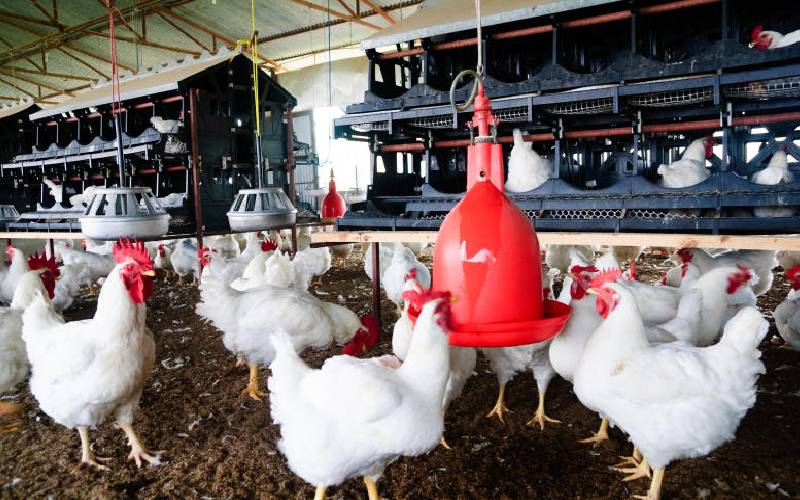 Earlier in the year, Kenyan poultry farmers under the umbrella of the Kenya Poultry Farmers Association (Kepofa) expressed dismay at the influx of imported chicken in the country, saying it has caused the local industry huge losses.
The economic squeeze to Kenyan poultry farmers is increasingly significant, caused by the non-taxation of Ugandan poultry products exported into Kenya.
The increase in imported chickens was getting worse and would result in job losses as Kenyan farmers are forced to compete with farmers from countries such as Uganda with a long history of agricultural subsidies. An estimated three million Kenyans derive their livelihoods from the poultry industry, a huge number of them being women and the youth.
The primary reason Uganda can afford to produce poultry and poultry products so cheaply is that they are subsidized and they also produce the raw materials in abundance leading to super-low costs of production.
The particular tax regime in place has murky undertones as Uganda is exporting chicken meat to Kenya tax-free, while Kenyan farmers' exports are taxed at 25 per cent — 18 per cent VAT, 6 per cent withholding tax, and 1 per cent railway development levy.
The Ugandan poultry products, therefore, have free access to the Kenyan market while Kenyan products are prevented from access to Uganda through Non-Tariff Barriers. Uganda, a World Trade Organization signatory is therefore violating the WTO principle on non-discrimination of similar goods from neighbouring countries.
Possible Solutions
Due to the rising costs of production, Kenyan farmers have started to make their chicken feed. Feed comprises up to 80 per cent of the cost of production, and their prices in the country mostly caused by unreasonably high taxes have seen an upward trend, eating into the profits of many poultry farmers.
Tax cuts would boost demand by increasing disposable income and by encouraging farmers to hire and invest more in the industry. Tax increases do the reverse.
Other than cheap imports, there's an oversupply in certain periods due to many farmers producing at the same time, and in addition to that, different periods of the month have different demands. The end month period and the first two weeks of the month sell well, but the third to the fourth week, not so much.
Other challenges are defective chicks from hatcheries especially when the parent flock is young (3 months or less) which leads to high mortality on the farms.
Pricing is also a problem sometimes. Some farmers dump chicken at very low and uneconomic rates. And of course, brokers want to buy at low rates to supply at market rates. For the latter, some farmers try to source for the market directly, eliminating middlemen and selling within decent margins.
Some clients prefer to buy per piece as opposed to per kg meaning a 1.3 kg capon will sell at the same price as a 2kg capon despite the higher cost of feeding. The solution would be to freeze the chicken once they get to minimum market weight but most clients mainly want fresh so it's proving to be quite the balancing act.
Farmers who resort to making their feed should also watch out for aflatoxins, which can be found in the presence of mold in their cereal and may affect the chicks' livers.
The problem with making your feed is that you have a higher chance of buying contaminated ingredients especially maize germ which constitutes more than 50 per cent of the feed mixture.
Veterinary officers have admitted that sometimes these feed companies cut corners and don't stick to the correct ratios to keep costs low, evidenced by a lower growth rate rarely matching the predicted pattern as per the nutrition plan of the broiler variety.
According to Kiserian poultry farmer Charles Lantei, there's a shortage of raw material for feed so prices have shot up by about Sh200 shillings a bag.
"That for me will translate to an extra Sh8,000 in production costs which I may not easily recover due to selling price not changing much."
He adds that he is currently having an issue with the feed not having enough calcium despite being highly priced. "So I'm having a spike in crippled chicken. This is despite the feed being so expensive and presumably high quality."
By the time he realises the issue is a nutrient-deficient feed, it's so late and the affected chicken can be almost considered lost since they rarely regain the weight in time for the market and have to be disposed off at throw-away prices or consumed at home.
Want to get latest farming tips and videos?
Join Us