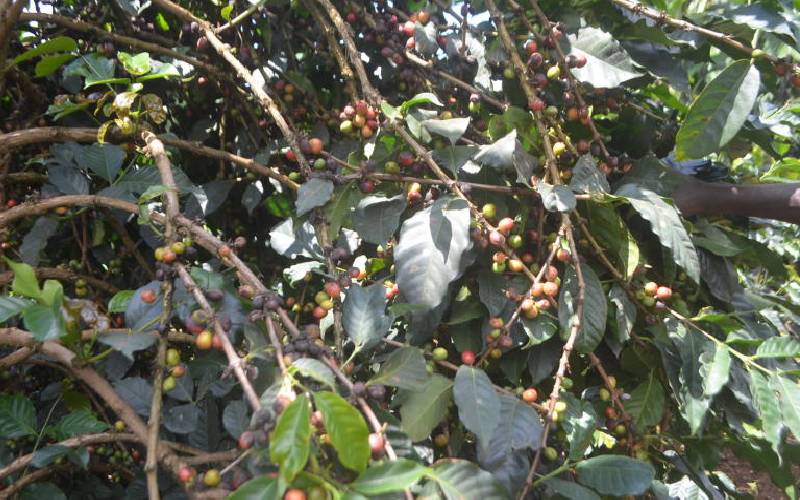 Rumukia coffee farmers have received a reprieve after the county government mediated a deal with Taifa sacco to restructure a Sh163 million loan.
The signing of the deal has given the farmers six years to pay back the loan and saved the coffee society's assets from the auction block after they defaulted on payments.
Speaking during the signing of the deal, Governor Mutahi Kahiga asked the Rumukia Society management committee to focus on increasing coffee production and winning back the confidence of the farmers.
"The county will provide extension services to the coffee farmers to increase production and quality," Mutahi said.
"What has happened to Rumukia should not be allowed to happen again, the law is clear that the borrowing power of the coffee society is vested in the management and they must be prudent," He noted.
"The first loan was for machinery but later on the loans were for paying farmers," he explained.
Taifa Sacco chairman James Giting'a said it was unfortunate that the farmers who were also shareholders of the sacco would have lost their assets without the new deal.