Coffee farmers lose millions in dubious dealings, CS admits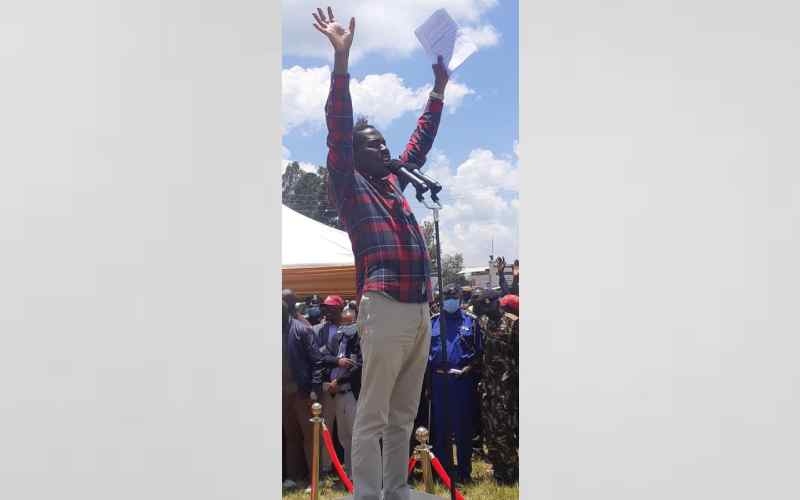 The Government now admits coffee farmers have been losing millions of cash from their produce through dubious grading and trading.
It has emerged that millers of the coffee have been exaggerating milling losses denying farmers of their hard-earned money.
Agriculture Cabinet Secretary Peter Munya said farmers have been losing up to 70 per cent of their earnings to corrupt cartels at cooperative societies and the Kenya Planters Cooperative Unions (KPCU), an organ entrusted with grading and trading of coffee berries.
Addressing tea and coffee farmers in Nyamira and Kisii counties on Friday, Munya said KPCU officials were undergrading coffee before they sell it in real grades.
An audit done in Meru, according to Munya revealed that 76 per cent of the coffee in KPCU stores was falsely labeled as grade C, but upon re-examination, much of the produce was of grade A, the highest-paid.
Falsified grades
The CS said if the falsified grades was to be translated into cash, farmers would lose an average of Sh40 per kilo from the mislabeled produce.
The highest grade of coffee (A) fetches between Sh70 and Sh100 while grade C fetches up to a low of Sh20 per kilo.
On milling losses, Munya said farmers were incurring losses due to falsified figures.
"In what we discovered at Meru and Dandora KPCU, milling losses were pegged at around 24, but when we dug into it, we discovered that the loss dropped to 14, meaning that with better machines, such losses could drop to five," Munya said.
The CS assured farmers that the Government was keen on improving livelihoods of tea and coffee farmers, citing an example of the Coffee Cherry Fund that was launched recently by President Uhuru Kenyatta.
The fund gives farmers access to soft loans to process their coffee produces.
Munya hinted at a legislation process that he will kickstart soon to "clean" the coffee sector.
On tea, Munya said auditing of the Kenya Tea Development Agency pool fund was among a raft of issues the Government is investigating.
Also being investigated is the mysterious 1,000 containers of Kenyan tea that was discovered in the United Arab Emirates and Afghanistan and was being traded in a clandestine manner.
The CS said State officials had busted a cartel of business brokers who were trading the tea in the foreign markets, bringing into question the transparency in the trading of the produce.
Munya also said the Government intends to institute Tea Board and Tea Farmers Council to address needs of farmers.
However, local factory directors downplayed Munya's words saying the Government's proposed reforms were unrealistic.
"When the Government talks of reforms, it should be realistic about the issues affecting the industry," David Kireki, a director from Kebirigo said.