Munya upholds tough tea sector regulations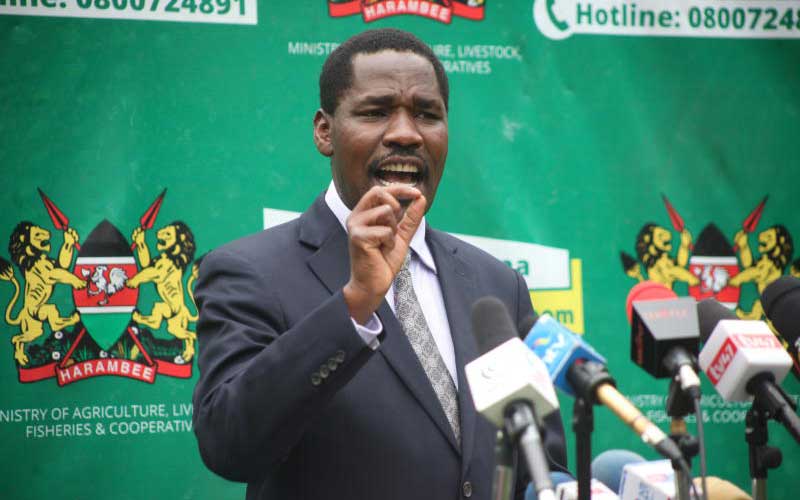 Efforts by some tea sector players to have the crop sold directly to buyers have flopped.
This is after the proposal was shot down in the final draft of new sector regulations that have received the backing of Agriculture Cabinet Secretary Peter Munya with minimal changes.
In the final regulations drafted after sector-wide consultations, most of the old regulations such as the requirement for all tea produced in the country, save for orthodox and purple teas, be sold through the Mombasa tea auction have been upheld despite considerable opposition from key stakeholders.
The Kenya Tea Growers Association (KTGA) had opposed the move, arguing that it might not necessarily fetch better prices for the Kenyan produce.
The KTGA, a lobby for large-scale tea producers, noted that direct sales – which the original regulations outlawed – sometimes tend to offer better prices than the auction.
They had also argued that some producers had forward contracts with buyers and that restricting sales to auction would, therefore, be anti-competitive and might have the effect of lowering prices due to lack of competing platforms. But in the final regulations, Munya stuck with the decision to have all teas traded through the auction.
He said those opposed to the auction were afraid that its planned automation would end side deals among traders.
Notable changes to the regulations with regard to the trading process include the requirement that any tea not sold at the auction shall be relisted for sale during the subsequent auctions. A tea buyer shall pay in full the value of tea they have won at the auction before collecting and taking custody of the tea.
All buyers at the auction shall, prior to the auction, submit to the authority a performance bond equivalent to 10 per cent of the estimated value of tea they intend to buy at the auction in the form of a bank guarantee from a licensed commercial bank within the meaning of the Banking Act of Kenya.
This value of tea shall be based on a three-month weighted average value of tea as bid and won at the auction over a three-month period preceding the auction.
Edward Mudibo, managing director of The East African Tea Trade Association (EATTA), said there had been little stakeholder participation.
"There is nothing opaque about trading through the auction. In normal time, 75 per cent of sales go through the auction, with up to 15 per cent direct sales. We have not seen any irregularities; what reports informed these decisions?" he posed.
The CS however ceded some ground on value addition, requiring buyers to add value to at least 40 per cent of Kenya's tea before export within two years.
Want to get latest farming tips and videos?
Join Us