Panic, joy as KTDA introduces tea picking machines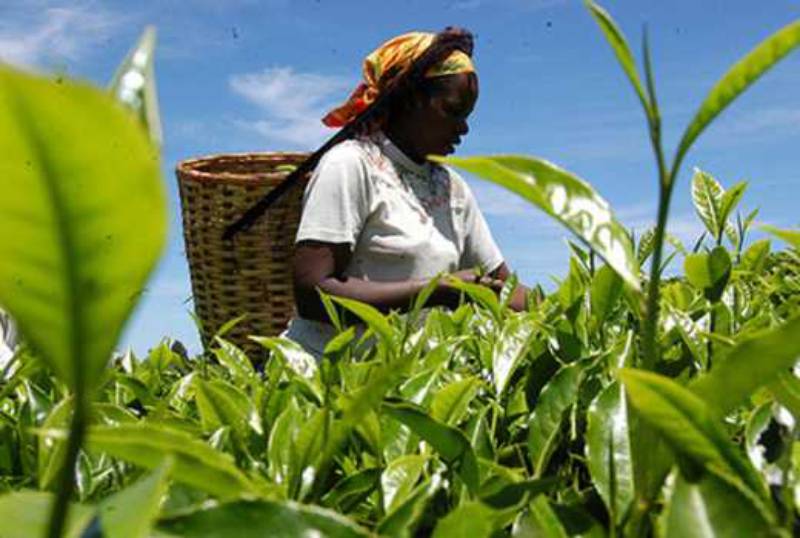 There is widespread panic among tea pickers in Meru after the Kenya Tea Development Agency (KTDA) conducted several meetings at the tea buying centres to introduce new picking machines.
Manual tea pickers have expressed uncertainty in their jobs saying that they may be condemned to absolute poverty because tea picking is all they do for a living.
"It comes as a shock to us that KTDA has decided to bring machines to replace us. Where will we work now and how will we educate our children?" wondered Kayuyu Muriithi, a tea picker.
For Japhet Kinyua and his wife Charity Muthoni, it is the worst thing to ever happen to their lives. The couple have a two-year-old child.
"We don't see the future of this child if the machines will be introduced. We moved from Tigania for greener pastures in Imenti but it is now clear we will face uncertain future," the couple told the MT. KENYA STAR.
According to Jason Nteere though, Chairman of Mugumone tea buying centres, the introduction of machines is the best thing that has ever happened to tea farmers.
"I am happy and fully welcome the tea picking machines because tea pickers have manipulated us like coin operated machines. Whenever we got a small addition on the monthly earnings, the pickers demanded more per kilo picked. Their appetite is insurmountable and we needed to curtail it," Nteere added.
The tea picking machines will be rolled out in all KTDA factories in the country. The target for now is the farmers with sizable bushes of tea who have been struggling with the manual labour.
"Some small scale farmers have been able to manage and pick their tea but the ones with a lot of bushes have always been facing challenges. The tea pickers will always dictate their terms and secondly, finding the pickers has also been an Herculean task," says Harun M'Mugambi a director at the Githongo tea factory in Imenti Central.
"It is these relatively large scale farmers that we shall initially be targeting to ensure they overcome the cost of labour," Harun said.
An issue that Jason Nteere agrees with. "You see, the people who push up prices for tea picked per kilo are the large scale farmers because they are forced to pay as to the demands of the pickers but now with them sorted the small scale farmers can dictate their terms according to their earnings," Nteere said.
Currently, tea farmers pay Sh11 for every kilo harvested while KTDA pays Sh16 per kilo, every month, leaving the farmer with net pay of Sh5 per kilo per month, which is further subjected to several deductions.
"You cannot rely on monthly earnings to support yourself especially if you are a small scale farmer," said Joshua Kimathi. "You must be having another source of money as one awaits the bonus paid out at the end of the year," he added.
With the machines poised to be launched officially in July, farmers are expecting tea picking prices per kilo to come down to as low as Sh8 or less, which is a major relieve, with the savings directly going to farmers' pockets.
"It is a major reprive," said Harun M'Mugambi a director at Githongo.
Want to get latest farming tips and videos?
Join Us