KTDA factory directors criticise Agriculture CS over tea rules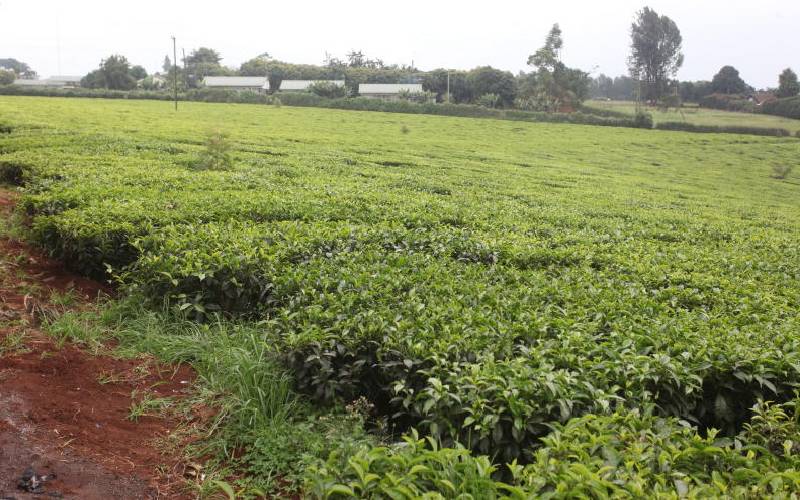 Kenya Tea Development Agency (KTDA) factory directors from Kericho and Bomet have faulted Agriculture Cabinet Secretary Peter Munya over the implementation of tea regulations.
Speaking at the Litein tea factory ahead of the National Assembly Committee on Devolved Delegation visit, at least 52 factory directors led by Richard Rono and Jonathan Mutai argued that the new regulations risk driving buyers away from Kenyan tea.
"Buyers are only attracted to where the conditions and regulations are business-friendly. When for instance, the government demands a buyer spends money in value addition even before making a sale, it will make the Kenyan tea unfavourable in the market. The buyers will opt to buy from other tea growing countries," said Mutai.
The Tegat Tea factory director added the requirement for each tea factory to hire company secretary will add unnecessary cost to the farmers.
"The other requirement limiting tea brokers to handle a maximum of 15 tea factories will kill competition among the brokers. Right now, the brokers are working hard to outdo each other in terms of getting better prices for the farmers. Limiting them to only act on behalf of 15 factories, will force some factories to go to brokers who they might have not preferred in the first place," said Mutai.
He also poked holes on the requirement of all the tea to be sold at the Mombasa tea auction.
"We should instead encourage the direct sales which KTDA is currently working on to expand the market. Direct sales are what attracts buyers who don't want to go to the auction," said Mutai.
Rono, the Litein Tea factory director, said KTDA was privatised through a Paper II of 1999 whereby the name changed from Kenya Tea Development Authority to Kenya Tea Development Agency.
"The spirit of the change was in recognition of the fact that all along the government only guaranteed loans to the factories. The factories repaid the loans without any funding from the government."
Rono added that they had expected the tea regulation to address pressing issues such as heavy taxation of the sector and expanding key tea markets to the benefits of the farmers such as the supply of affordable fertiliser.
The Litein factory director added that disrupting the sector without offering alternative solutions and services will be a recipe for the collapse of the tea industry.
"We urge the Cabinet Secretary to carefully consider the ramification of the regulations by sitting down with all the stakeholders to hear their opinion before the implementation of the regulations," said Rono.
Want to get latest farming tips and videos?
Join Us