Charles Njonjo's most famous quotes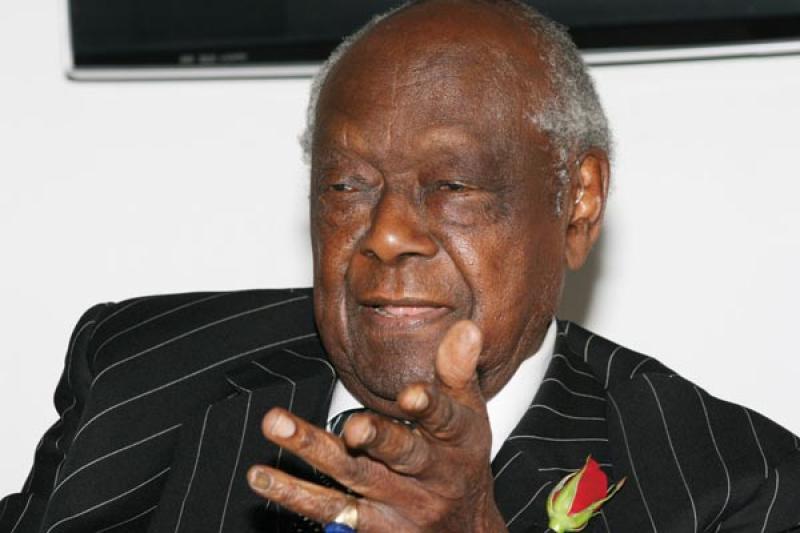 Allegations of treachery
"Let me say categorically that I am not being groomed by any foreign power or powers, for any office in this country, as has been suggested by certain politicians, and the Press in this country. I oppose, and would oppose any attempt, by any foreign power, to interfere in Kenya's affairs".
---------------------
Kenyatta's passing & Moi succession
"The timing is that the Vice President Mr Daniel arap Moi is now President of Kenya for the next 90 days until an election is held for the future President of Kenya".
"Kenya is a one party state, and there will be only one candidate".
-----------------------
Law amending the Constitution and Preservation of Public Security Act of 1966
"If anybody wants to be president of this country, if he does it constitutionally, then of course he has nothing to fear about this legislation which we introduced the other day".
------------------------
Resignation as AG
"I have reached the retiring age and all good things must come to an end".
------------------------
Vying for MP seat
"I have also decided as the result of a request from a number of people from the Kikuyu Constituency to offer myself as a candidate for Kikuyu".
--------------------------
Marriage:
"I worked odd hours and believed there would be a clash of interests if someone entered my life. When not working, I was either swimming, at the sauna or theatre and that was enough for me".
------------------
Voting on tribal lines
"This country will never move forward until the day comes when we vote for a person because he is qualified and he is able to hold that position, not because he is a Kikuyu, a Luo or Kalenjin".
-------------------
Sources: Reuters, The Standard