Viral picture of woman hanging precariously on fence not Omanga's — Police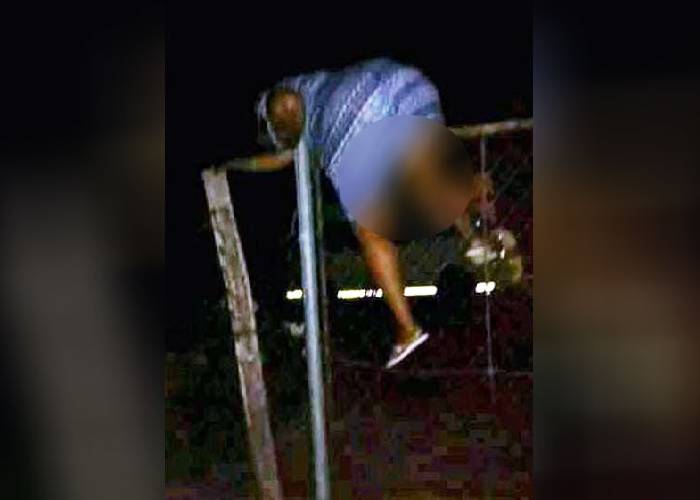 Police have dismissed as fake viral claims that Nominated Senator Millicent Omanga was attacked by dogs at the Kasarani Police Station on Wednesday night.
Rumours that mounted on social media suggested Omanga had to run for her life after dogs were unleashed on her for allegedly causing a disturbance at the Kasarani police post.
A picture of a woman jumping over a raised welded wire fencing at night was circulated on social media, with rumours swirling that the said-woman was Omanga.
The reports further alleged that the picture was captured at the Kasarani Police Station when Omanga had allegedly gone to bail out her sister who had allegedly been taken into custody for violating the curfew rules.
Kasarani OCPD Peter Mwanzo, however, refuted the reports, saying the senator wasn't at the police post as a detainee or visitor on Wednesday night.
"I suspect the allegations are founded on a political rivalry that has, of late, gone online," said Mwanzo.
"Neither the senator nor her relative was booked as a detainee or visitor at the police station," he added.
Mwanzo said Kasarani Police Station fence does not look like the one captured in the viral image.
"It would be miraculous for someone to jump over the barbed Kasarani [police station] wire fencing without sustaining physical injuries," he said.
The OCPD also dismissed allegations that Kenyan law enforcement officers unleash dogs on people deemed to be causing disturbance of public peace.
"The person who started the rumour that we unleashed dogs on the senator is bent on tarnishing police officers' reputation. We are professionally trained and are skilled at handling all manner of people accused of law infringement.
"Furthermore, we do not keep dogs at the station. The animals are kept at the [Kasarani] stadium," he said.
Reached for comment, Omanga told The Standard: "That is cheap politics. During the day, the authors of that narrative were claiming that the woman in the picture was a female governor. How the narrative changed as the day progressed puzzles me."
The Standard attempted to verify the source of the picture but there were no positive results.