Why old couples divorce after decades of marriage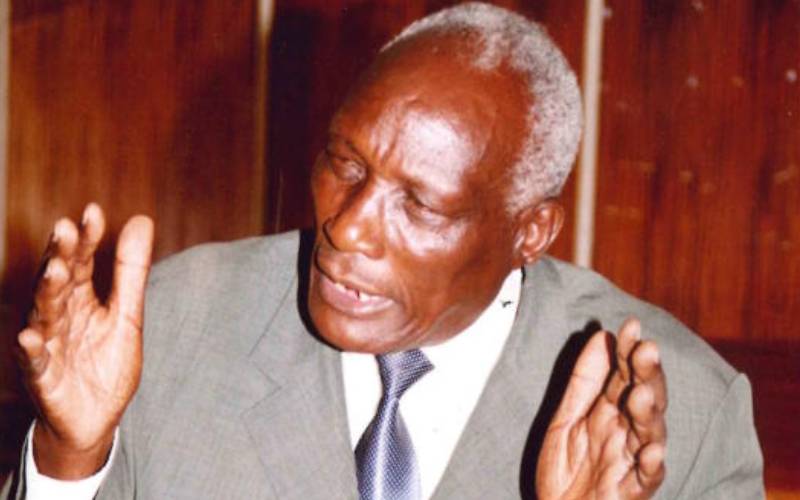 Former National Assembly Speaker Francis ole Kaparo is the latest high profile figure to find himself embroiled in a bitter divorce battle.
Considering the increasingly long list includes names such as Lamu Senator Anwar Loitiptip and Saumu Mbuvi, celebrated gospel musician Daddy Owen, as well as Raphael Tuju and his former partner Ruth Akinyi, Kaparo has the rare distinction of ending a marriage older than some of his soon-to-be bachelors.
It is a club with very few members, including Rift Valley stalwart and proud Annual Men's Conference chairman Jackson Kibor.
For many, it makes little sense to end a marriage that has survived so long. For better or for worse is often tested within the first 10 years of a marriage, not after 30 long ones.
Usually, the battle has been brewing under the surface for so long. Ole Kaparo and his wife, Mary Mpereina were married 40 years ago.
In her petition to the court, Mary claimed emotional distress resulting from her husband's infidelity, and from his ultimate betrayal by cohabiting with another woman, something she did not agree to.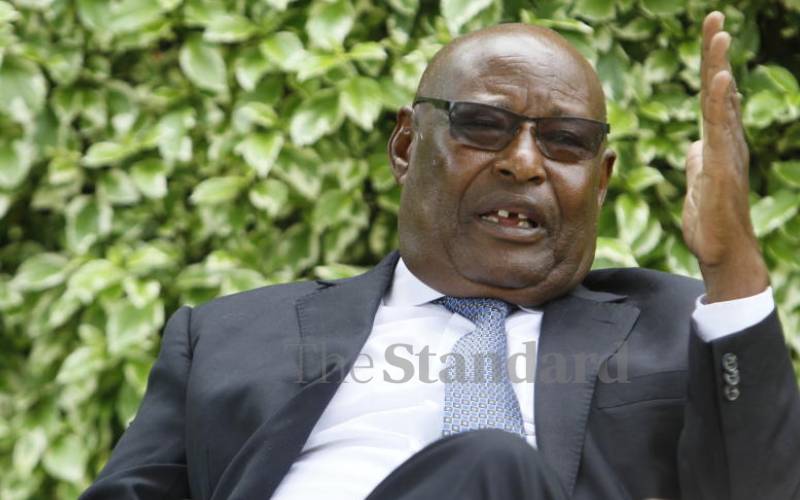 Kaparo returned the salvo by declaring he had known all along that some of their 4 children were not his, and waving off his wife's petition as a money grab.
Underlying issues, or as most lawyers would interpret it, irreconcilable issues.
Still, it takes some doing to terminate a 40-year marriage.
Faith Atsango, a counselling psychologist, concedes that ending a marriage at that point is indicative of a dynamic that has soured significantly.
"Marriage is founded on shared likes and dislikes, so if these fade over time, there is less compulsion to stay. The bond fades between the couple, and they decide to go their separate ways."
"Familiarity breeds contempt. After staying together so long, a couple often grows tired of each other to the point of wanting a change."
She also says the emptying of the nest as children grow up and move out plays a role in pushing the couple further apart.
"For many of them, the kids are grown up and long out of the house. Raising kids is a big part of a marriage, and it plays its part in keeping the couple together. Once this is done, there is that feeling that "What now?"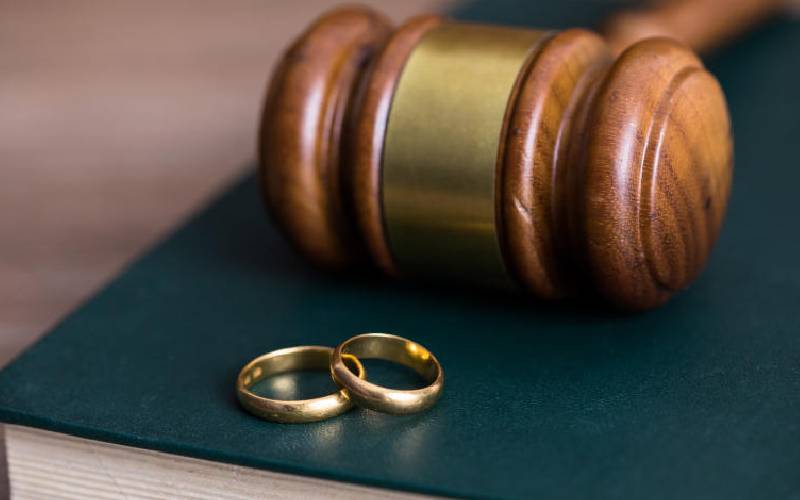 Even so, a couple should not be so quick to pull the trigger.
"There are some considerations for leaving a marriage. If it is abusive, either physically or emotionally, then you walk away to protect yourself. If your partner is also being reckless with regard to disease, then you should also prioritize your health and safety. Women are more prone to HIV than men. If your partner exposes you to disease, then you are allowed to leave."
Beyond this, it's always a better idea to work through whatever issues the couple is going through. For an older gentleman, such as Kaparo, the grass is very rarely greener on the other side.
"There is no guarantee that things will be better out there, especially for someone who is older. Very few young women are looking for older men. There are also practical things to think about. Anatomical issues, physical issues. You're not as young as you once we're, not as vibrant, and this would affect any new relationship you get into."