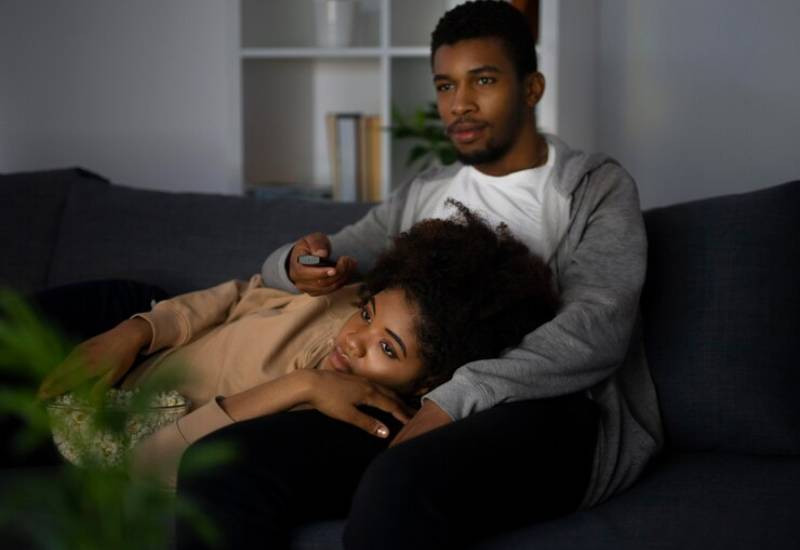 Hi Chris!
I have been married to my husband for many years and overall, it's been a very good relationship. We are soulmates. But gradually we have drifted into living separate lives and I've even started to feel rejected and lonely. What's going wrong?
Lonely
Hi Lonely!
It's common to feel lonely in a relationship, with little intimacy and companionship. Your conversations are friendly enough, but you feel isolated and unheard.
Sometimes this happens because one or both of you are suffering from depression. Maybe your careers have taken you in different directions. Or trust has been broken by infidelity. Even the number of times you move house can make a difference.
But it's a breakdown in communication that's the commonest cause. There's a simple misunderstanding, one of you goes quiet, and slowly the walls build up between you. Unrealistic expectations often play a part.
Believing that your relationship should be meeting all of your needs so that when it doesn't you're disappointed. Only your spouse can give you intimacy, but you also need friends, family, professional colleagues and people who share your interests. Nothing will change unless you take positive action.
Start by sharing your feelings with your husband. Use 'I' statements like 'I'm feeling down', rather than 'you' statements like 'You never listen!'. 'You' statements feel like an attack. 'I' statements invite empathy. Thinking about your past will also help you understand why you feel lonely. Because our relationship expectations are based on how we felt as a child.
So if your parents were distant, or you felt excluded from your family, for example by being sent to boarding school, you're more likely to feel lonely as an adult. It's especially important to have friends with whom you can discuss things that interest you but not your husband.
Then you can stop worrying about not talking about them with him! And stop resenting the things he enjoys doing that don't interest you. Feeling alone doesn't mean that your relationship's failing. It's a powerful sign that you need to enrich your life. Both inside and outside your marriage.
All the best,
Chris
Related Topics