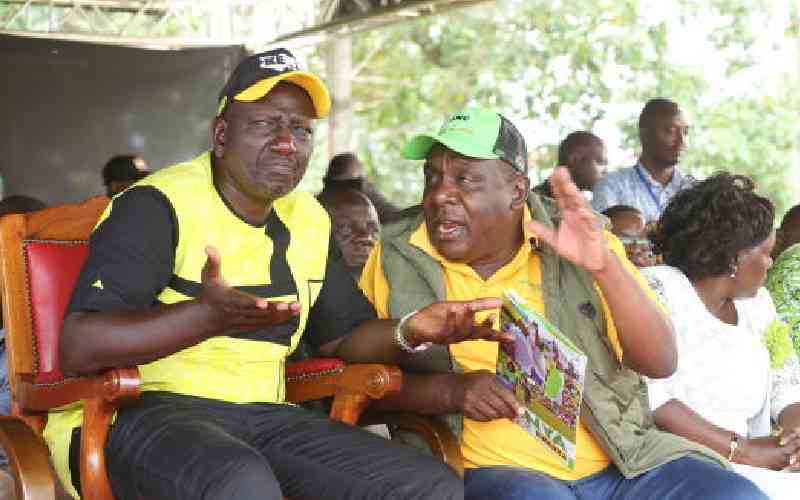 We are in the final few weeks of the campaign period. This is the time when a clear separation is likely to emerge in most contests, especially in the presidential election.
According to most public polls, the trends suggest that the number of true undecideds is shrinking. Those who remain undecided till the end likely intend to stay at home on August 9th. Campaigns will now shift to shoring up turnout.
It is also a time when losing candidates will try their luck with daredevil aggressiveness.
We have already seen these antics at play in the Kiambu governorship race where unprintable name calling reared its ugly head.
The volume and intensity of direct attacks also increased a notch this past week in the presidential election. It is likely that the same is true for other positions on the ballot.
The heightened intensity of the campaign is normal, as long as things do not boil over into hate speech territory.
Everyone involved in running a campaign should understand two things. First, there are no permanent enemies in politics.
Therefore, it is in one's interest to not completely burn bridges with potential future allies. Keep it civil and focused on convincing voters.
Second, there will be another election in 2027. Which is to say that for the vast majority of contestants, this will not be their last election.
For this reason, it is important to run a campaign in a manner that allows for growth in the coming five years.
Admittedly, the above lessons have not been internalised by our politicians. The ephemeral nature our parties means that there is no organisational reputation to protect.
Forgiving voters dim any chances of electoral punishment on August 9th.
Meanwhile, both the National Cohesion and Integration Commission and the IEBC lack the ability to enforce rules of proper electoral conduct.
All this leaves us at the mercy of the politicos. One hopes that they will walk the talk on siasa safi over the next three weeks.
The writer is an Assistant Professor at Georgetown University
Related Topics