Rose Kwamboka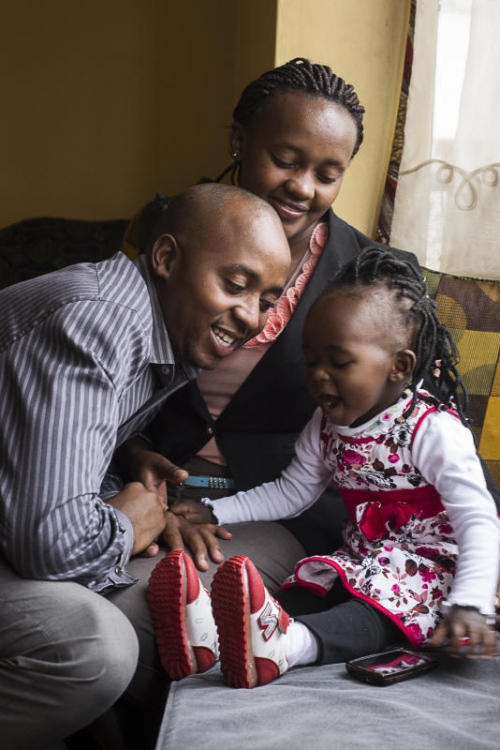 Should dads be in the delivery room?
ALSO READ: Katy Perry has 'had it with pregnancy' as she impatiently awaits baby's birth
It's debated whether a dad's involvement through the early months of his unborn child's development and on the day of the baby's birth, enhances his relationship with his child. To find an answer, Rose Kwamboka talked to four modern dads.
It was not until the 1980s that men's presence in the delivery room – whether deliberately or by coercion – and the pivotal role their presence plays became apparent. There is something about watching a baby come into the world that is arguably the most life changing event in a man's life. This Fathers' Day, we find out some men's experiences in the delivery room and how it changed their view on parenthood.
Victor Nyasamo, 35,
Project coordinator at an NGO, father of two
"On the birth of my first child, the nurses asked me to steer clear of the delivery room for I was making it hard for her to give birth. My wife was extremely scared as it was her first time. I wanted to have first-hand information on the birth of my child as opposed to being told by relatives and doctors how the events unfolded. I also wanted to be there for my wife to comfort her and assure her that things would be fine.
The experience was very tense for both of us. The doctors said I was over-pampering my wife. I remember being escorted by two security men out of the delivery room. It was then my wife said she could not give birth via the natural method and requested for a C-section. She was tricked by the doctor into giving birth naturally. By then, I had found my way back to the delivery room and watched in awe at the unfolding of events.
On her second birth a few years later, my wife's request for a C-section delivery was granted as she was three weeks overdue and we had concerns the baby was not getting enough supply of oxygen and nutrients from mother to child. I accompanied my wife to theatre was warned that in case I fainted, nobody would attend to me since all their attention would be on my wife and the baby. I was taken to the changing room, given a mask, sterilized clothes and theatre gumboots.
ALSO READ: Kate Middleton's birthday message to Meghan Markle
The anesthetist injected my wife's spinal cord to make her numb halfway. After a few minutes, she was told to lift her leg to know if the medicine had taken effect, then the operation began. I saw them cutting three layers using knives of various shapes. My heart sank. I thought she would die. But three things motivated me; the speed and confidence on the team, the fact that my wife was talking to the anesthetist and how the team was shouting, 'here is the baby!' But the baby was still inside the womb.
The doctor extracted the baby and put him aside for the nurse to tie the cord with the cord clamp. Thereafter, I accompanied the nurse and the baby to provide the baby shawls. He was 4.5kgs. I left him in the nursery. I went back to the theatre room and found my wife had already been stitched and was being ferried to the ward.
The experience helped me understand the changes that take place like vomiting, swelling of the legs, mood swings and lower abdominal pains. As husbands, we should understand and give assistance where necessary, for example, reminding them of ante-natal clinic, ensure they have balanced diet, and get plenty of rest after birth. We should share the responsibility of the baby's upbringing. For example, when the baby has colic, the couple can assist each other so the mother can also get to sleep.
My advice to other fathers is that the times are long gone when mothers were the only ones to take part in the day-to-day care of the children. Fathers should realise that children are a blessing from God and we should always try and walk together with our partners for the benefit and well-being of the family. This is especially crucial during emergencies and surgeries. It is good for men to help around the house and share responsibilities like feeding the baby and doing house chores."
Bernard Kipkemoi, 33,
Internet services accounts manager, father of one
"Other than the fact that she was scared since it was her first pregnancy, my decision to be with my wife in the delivery room was informed by the fact that I wanted to see what happens there. I had heard about the drama that is childbirth; that there is a lot of screaming in the labour wards and how women are cajoled. I was with her in the labour ward encouraging her and giving her back rubs. But it was not easy. She was edgy. She shouted at me when I did not rub the right places. When I tried leaving to visit the wash-room, she did not want to let go. She thought I had grown cold feet and wanted to run away.
ALSO READ: Meghan Markle's emotional birthday message looks back at 'brutal' decade
I really felt for her. After seeing what she went through, something happened in my life. I now appreciate her more and understand her emotions better. Communication has also been easier. My advice to prospective fathers is that they should embrace fatherhood for it is a learning curve. Be considerate and while it is allowed for one to be scared, it is important for you to be there for your wife to help and support her."
Dennis Bey, 42,
Teacher, father of one
"The nurses told me I could not be with my wife in the delivery room. So I paced the corridors of the hospital nervously the entire night, going crazy on the hospital hall ways wondering if my wife would deliver a normal baby. At one point, I started wondering why it was taking so long. I panicked when any sound came from her room. The waiting is like an exam, and a hard one.
Just before she went to the delivery room, and even during the pregnancy, I thought it was important to be loving and comforting to my wife. It helped reduce the stress levels (both for me and her). I believe it also increased the chances of a healthy delivery. I had my fair share of sleepless nights, cooking, going to the market and changing nappies. But all that was as a result of my newly-found respect for women. Now I understand why children have such an intimate bond with their mothers when they are born."
Chris Nzyoka, Over 40,
Single dad
"It is a bitter sweet experience in the delivery room. On one part, seeing a child growing from zero to hero in the mother's womb is encouraging. Seeing what she goes through in the delivery room and remembering that she carried the baby for you, gives you new respect for women and mothers in general. That experience in the delivery room gave me strength to take care of my child in the initial months of her growth. I would wake up at night when the mother was too tired to change the diaper and somehow still make it to work in good time. It changed me to become a responsible and better person. I don't think any man could hack it carrying a pregnancy. It is no wonder men are called the givers of life and women the bearers of life.
My advice to fathers is that they should be there to support their kids regardless of the situation. Being an absentee father does no good for all parties."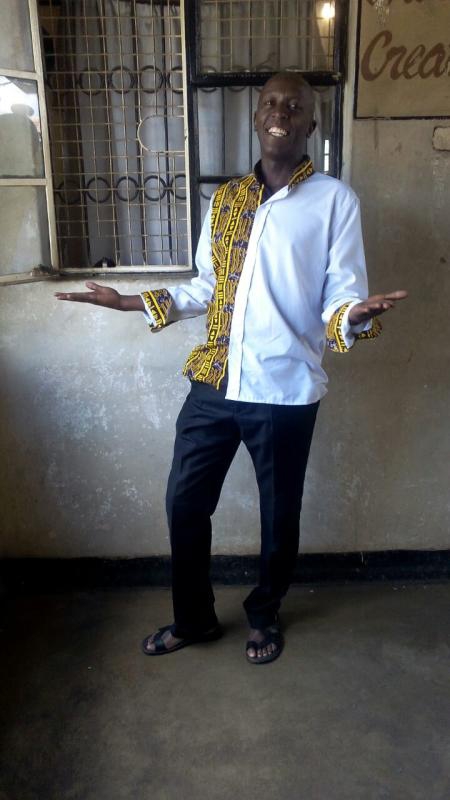 Expert: Being there is important
According to George Morara a psychiatric nurse and a father of five, the presence of a father-to-be in the delivery room could make pain of childbirth worse if they were not close, that is, emotional intimacy. It is for this reason it is wise that the father makes the decision to be in the delivery room without coercion. If the couple was emotionally intimate, the presence of the father might actually help the mother relax and experience less pain.
Morara, who helped deliver three of his five children, adds that most men would rather pace the hospital corridors than be with the mother in the delivery room. This decision, he says, has everything to do with the make-up of a man. Men are natural problem-solvers and less emotional and it is often frustrating for a man to just watch his woman go through such an intense ordeal and have his hands tied such that he can do nothing to help alleviate the pain.
He adds that, contrary to popular belief, men do not avoid the delivery room for sexual revulsion that comes with the messy childbirth — emotions, a tearing vagina, placenta and other bodily fluids.