Njoki Karuoya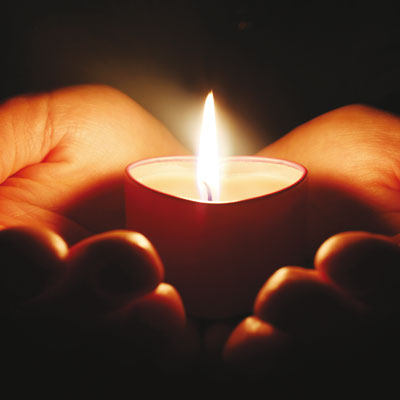 "What is faith?" I asked Ryan, a 20-something-year-old American Christian who had travelled all the way from the US to Kenya by 'faith'. Ryan recently completed his engineering degree course at one of the leading universities in the US, but instead of going out to look for a job that would give him mega bucks and secure his financial future, Ryan felt called to travel to Kenya and be part of a home church.
ALSO READ: Confessions: How do I tell my beautiful, intelligent friend she's the woman of my dreams?
So, with very few dollars to his name, Ryan trusted his faith to deliver him an air ticket, which it did, and to secure him accommodation when he arrived in Nairobi. And since then, he has been staying with friends that he meets in the course of his mission here.
Unable to believe that a guy can just wake up and leave the comfort (and I mean that in every word) of his US home to come to a third world country just to spread the word of God to people who don't know him nor expect him, I asked him to explain his definition of faith.
"Faith," said Ryan, "is the removal of the thought that something is difficult or impossible to do or achieve. Faith is believing that anything you want to do or set out to do is possible and that it will happen, with God."
That got me thinking. How many times do we stop ourselves from doing what we love or dream about for fear of the unknown? How many times do we focus on the perceived obstacles and hurdles on the way towards the fulfillment of our dreams and desires? How many times do we allow fear to take control of our mindsets such that we lay down our goals and ambitions, and opt for the more trodden and safe paths? How many times do we postpone and procrastinate our plans because we feel not yet ready to take off?
I'm guilty of all above. Fear has the potential to take full charge of our lives and how we live it, to the extent that not many of us are discoverers, explorers and adventurers, like Ryan. For many of us, it is easier to follow the crowd.
I met Ryan, who also doubles up as a healer, during a home church session. My good friends Tony and Stephanie Mwite started a home church a while ago and though they often talked about it, I never really understood what that meant; or what it is they really did; until I joined them for a session a couple of weeks ago. Some of their regular members had already arrived by the time I got there and the room was infused with a homely, warm feeling of camaraderie. As one of the newbies in the room, I was curious and eager.
As the afternoon wore on, I got to appreciate the power of the home church; which is in the sharing of experiences, verses from the Bible and what they meant to each individual, or how they had impacted on the lives of the members. The session also included strengthening each other's faith, particularly when one was struggling with doubt or a personal matter. One gets the feeling of being with friends (even when they are first-time participants) and of being at liberty to share and query.
It was an interesting experience, much different from the one we generally get from the institutional church that generally tends to have a set programme for the service or mass and is led by one church leader (the pastor or priest) with the support of others (choir, altar boys, jumuiya and so on).
The home church movement is growing in leaps and bounds. It is how the Christian church grew back in the day of the disciples and after, when they met in people's homes and shared stories about Jesus and his life and teachings. I guess the home is also fuelled by the knowledge that God is in the presence "where two or more people meet in His name…"
They are a great way to connect with God, in the same way that many people also receive spiritual healing and strength from the institutional churches.