How to be that loveable hair client
Hair By
Renee Wesonga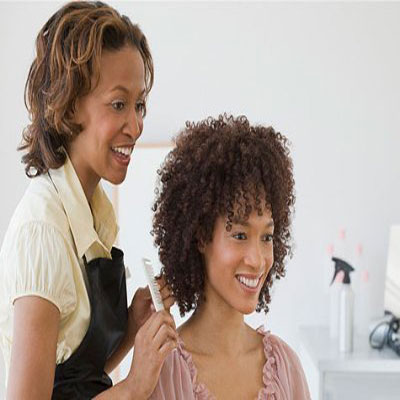 Some women are such a nightmare in the salon, even their hairdressers ignore their calls for appointments. Here's how to be every hair stylist's dream client:
ALSO READ: Four ways to help you maintain your curly wig
Communicate: When you visit your stylist, don't just tell them to do whatever suits your hair. You may not always be happy with the outcome. Give your hairdresser a detailed description of what you want done. Bring photos if possible and discuss the style as you sit down for your appointment. Never make general requests; be specific and as detailed to avoid disappointment.
Be realistic: A client once visited our salon with a photo of an international model. The model wore a wig and our client wanted us to fix her weave exactly like the model's. It was impossible. For one, the weave she brought was of a totally different quality and texture from the model's; but she could hear none of it. She wanted to be a replica of the model.
You can guess what happened in the end. If you want to leave the salon happy, be open to discussion and manage your expectations. Don't argue with the hairdresser; let them work on your hair until you have a style that works for both of you. Trust the hairdresser's expertise while being mindful of what is realistic and what is not.
Be courteous: Your hairdresser's time is as valuable as yours. Arrive for your appointment on time and if you can't make it, reschedule your appointment in good time. Giving your hairdresser a 'no call, no show' is disrespectful and negatively affects her business. Call, even if it is at the last minute.
Listen to your stylist: Your hairdresser is a professional; treat them as you would treat your lawyer when you go for legal assistance. A professional hairdresser understands your hair type and texture. If your hairdresser tells you that Rachel Shebesh's hairstyle only suits someone with that shape of her face, don't insist on having it. When it comes to products, listen keenly to your stylist; the wrong products could damage your hair.
Tips and referrals: If you appreciate the service you have received from your stylist, show it by giving some tip. Also refer your friends and family to your hairdresser to boost her business.
ALSO READ: Seven ways to care for dyed hair