Saudi Journalist Khashoggi's murder: What we know so far.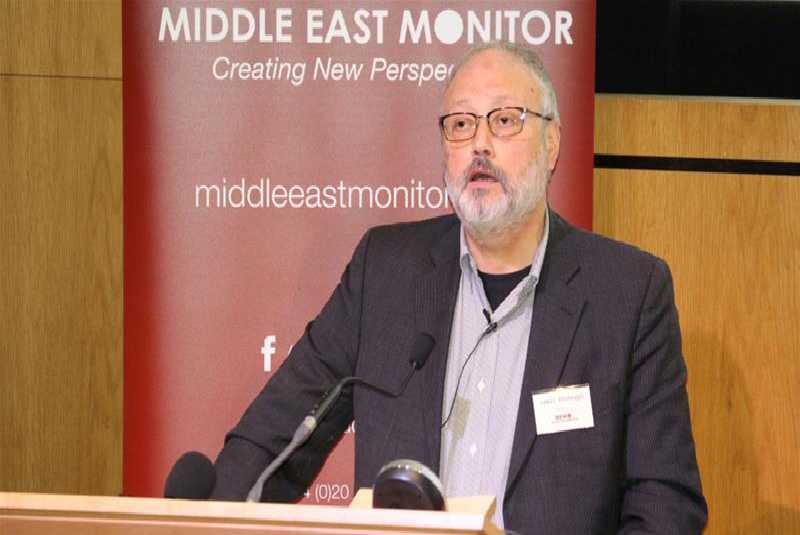 On October 2, 2018, Jamal Khashoggi, a Saudi Journalist who used his position in society to call out the Saudi government went into Saudi's consulate in Istanbul and was never seen or heard from ever since.
Turkish officials who were fast to begin conducting investigations into the matter, believe Khashoggi was killed by a group of Saudi agents while in the consulate. The investigating team say they have grilling evidence that will prove this; they say they have some very disturbing audio recordings.
Involved in this case is a disturbing flow of accusations and a complicated diplomatic state making it hard to keep track of the happenings of the Khashoggi case.
The 59-year-old Saudi journalist who worked for various Saudi media firms. While here, he reported stories such as the rise of Osama bin Laden, and the invasion of Afghanistan by the Soviet.
While in the US, he wrote for Washington Post where he had a monthly column. In most of his work, he criticized Crown Prince Mohammed bin Salman.
Why was Khashoggi at the Saudi consulate?
Khashoggi first went into the Instanbul consulate on September 28, 2018. He had gone to the Instanbul consulate in search of documents that would prove he had divorced his previous wife to allow him to marry his new Turkish fiancée, Hatice Cengiz. He was however asked to return on October 2, 2018.
Khashoggi handed two phones to his fiancée Cengiz and asked her to call Turkish President Recep Tayyip Erdogan's adviser if he failed to come out of the consulate.
For not less than 10 hours, Cengiz waited for Khashoggi. She then left and came back the next morning but there was still no sign of Khashoggi. Then, she raised an alarm.
What does the US say about Khashoggi's murder?
Trump said the Saudis had a "very bad original concept" in killing the Saudi insider-turned-critic.
"It was carried out poorly and the cover-up was one of the worst in the history of cover-ups," Trump said.
"It was a total fiasco," he later added. "I'm saying they should have never thought about it. Once they thought about it, everything else they did was bad too ... It should have never happened."
Faced with mounting calls for tough measures by US lawmakers across the political spectrum, the State Department said it had identified 21 Saudis whose visas would either be revoked or who would be ineligible for future visas.
"These penalties will not be the last word on this matter from the United States," Secretary of State Mike Pompeo told reporters.
"We are making very clear that the United States does not tolerate this kind of action to silence Mr. Khashoggi, a journalist, through violence," he said.
The top US diplomat said the Saudi suspects came from "the intelligence services, the royal court, the foreign ministry and other Saudi ministries."
Michael Richard Pompeo added the United States was also looking into whether to take action under a law named after Sergei Magnitsky, the anti-corruption accountant who died in Russian custody, that would impose financial sanctions on individuals behind Khashoggi's death.
What does Turkey say about Khashoggi's murder?
Turkey has been on the frontline trying to get justice for journalist Khashoggi. Turkish President Tayyip Erdogan urged Saudi Arabia on Friday to disclose who gave the order to kill journalist Jamal Khashoggi, as well the location of his body by disclosing the identity of the local co-operator said to have been given the body to disposed.
"Who gave this order?" Erdogan said in a speech to members of his AK Party in Ankara. "Who gave the order for 15 people to come to Turkey?" he said, referring to a 15-man Saudi security team Turkey has said flew into Istanbul hours before the killing. Erdogan also said Saudi's public prosecutor was due to meet the Istanbul prosecutor in Istanbul on Sunday.
Turkey on Friday also said it wanted 18 Saudis extradited over the murder of journalist Jamal Khashoggi, as President Recep Tayyip Erdogan said Ankara still had more evidence to reveal in the case.
The announcement came a day after the Saudi prosecutor said that based on evidence supplied by Turkey the murder appeared to have been premeditated -- the first time Saudi authorities had made such an admission.
Earlier, Turkey's justice ministry had said that the Istanbul prosecutor's office prepared a request for the extradition from Saudi Arabia of 18 suspects in Khashoggi's murder.
It also said they were accused of murder by "premeditation, monstrous intent or by torture".