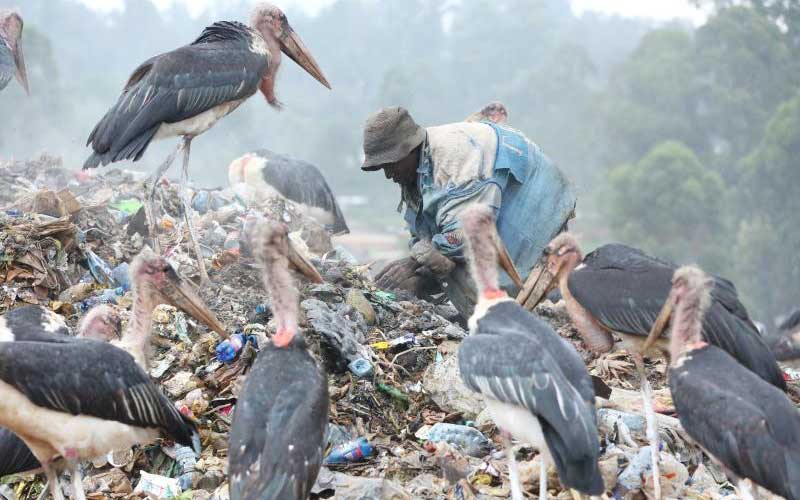 Rising pet trade, poisoning, logging and pollution have been flagged as key drivers of the world's declining bird population.
A new report on the status of world's birds by BirdLife International released on September 30 details how many bird species are on the decline.
In Kenya, Kwenia area in Kajiado, which is recognised as one of the few sites in the world where vultures breed, is flagged as being in danger.
Kwenia's cliffs are the most important breeding sites for the critically endangered Rüppell's vulture in Kenya.
Read More
"The site is threatened by a planned wind farm at Kipeto, less than 15km away, which could pose a serious collision risk to the vultures," the report warns.
Kwenia, according to Nature Kenya, a partner of BirdLife International, is an important bird area and key 'maternity' zone for the vultures. The site lies between Amboseli National Park and Nairobi National Park. It is, however, not protected.
"The area has a lot of wildlife, however, it remains unprotected but the main threat is the planned Kipeto wind farm. The turbines remain the biggest threat to the vultures who feed on carcasses," Nature Kenya Director Paul Matiku said.
However, Dr Matiku said a programme of monitoring the birds in Kwenia has been ongoing, with possible mitigations, including planned use of technology to avoid casualties.
"As part of conservation of these birds, people have been employed to work on moving the carcasses of dead animals away from the direction of wind turbines. This, we hope, will reduce casualties once turbines start working. We have also advised on the use of technology that switches off turbines whenever a bird approaches it," he said.
Rapid decline
While the report states that across Africa, Asia and parts of Europe, vulture populations are in freefall, in Kenya, the decline is attributed to poisoning and developments like wind energy and power pylons.
"The state of world's birds in general is of concern and in East Africa, there is a rapid decline as a result of poisoning and infrastructure developments," reads the report.
To reverse the declines in Kenya, Matiku said identification of hot spot zones that should be avoided when putting up wind farms and turbines is ongoing.
According to the report, as of 2017, 1,469 bird species, which account for 13 per cent, are globally threatened with extinction. At least 40 per cent of bird species worldwide have declining populations, compared with 44 per cent that is stable. Seven per cent have increasing populations.
"Extinctions have probably been better documented in birds than for any other group of animals. Thus, as many as 183 species may have been lost in the last 500 years," the report says.
"The IBA (Important Bird Area) Protection Index shows that 80 per cent of these sites are inadequately covered by protected areas and one-third are entirely unprotected. These sites should be considered as priorities for appropriate forms of statutory recognition and protection."
In Kenya, Important Bird Areas include Lakes Baringo, Victoria, Elementaita, Nakuru and Naivasha, along the coast, among others.
Unsustainable hunting for food and trapping for the cage bird trade, according to the report, has also been implicated in the extinction of many bird species and remains a significant threat. Birds, including parrots, pigeons and pheasants, are mostly traded as pets.
The report says agricultural expansion and intensification has impacted on 74 per cent of globally threatened birds while logging has affected 734 species (50 per cent) invasive alien species threaten 578 (39 per cent), while hunting and trapping puts 517 (35 per cent) at risk.