CS Najib Balala: Rangers are nature's real life heroes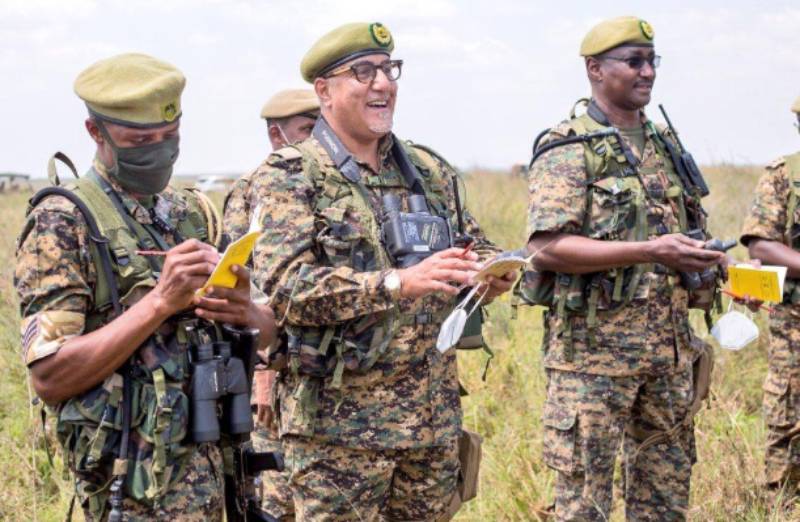 Tourism CS Najib Balala on Friday, July 31, thanked rangers for the great work they do in protecting wildlife in the country.
While marking the World Ranger Day at the Nairobi National Park, the CS said rangers are nature's real life heroes and should be recognised for the work they do.
"We want to celebrate our frontline soldiers who protect our wildlife. I like the commitment they have given not only to the wildlife, but to the country and the world at large."
Marking the day in style, CS Balala who donned a full rangers' uniform joined a patrol team of Kenya Wildlife Service (KWS) officers, monitoring and surveillance teams, whom among other things took him through how to use the surveillance equipment.
"Today I have turned to be a ranger, I experienced with the rangers who man the rhinos of this country. It is not easy. I have a newfound respect for this job. I want to say thank you, you are doing a good job." Balala said.
The CS said the government recognizes the great work rangers are doing to save our national heritage.
A ranger according to the International Ranger Federation (IRF) is a person involved in the practical protection and preservation of all aspects of wild areas, historical and cultural sites.
World Ranger Day is marked every year to commemorate Rangers killed or injured in the line of duty and to celebrate the work Rangers do to protect the world's natural and cultural heritage.
Rangers work under extremely difficult conditions ranging from difficult terrains to dangerous encounters with wild animals and poachers.
Despite the dangers and life-threatening situations they face, these officers are at the forefront in protecting wildlife, which is a big tourist attraction and income earner for the country.
The late Nobel Laureate Prof. Wangari Maathai once said; "You cannot protect the environment unless you empower people, you inform them, and you help them understand that resources are their own and they must protect them."
Rangers camp in the wilderness and their duties involve managing animal populations, checking for diseases, road maintenance, fencing, erosion control, alien plant control, removing snares, arresting poachers, monitoring syndicates, and promoting peaceful coexistence between people and wildlife.
To safely do their jobs, rangers have called for more training on law enforcement as well as crime-scene investigations as they deal with the increased poaching incidences.
With a ranger's life being spent mostly in the wild, they have asked the Government to ensure basic equipment and amenities such as clean water and decent shelter are provided to them.