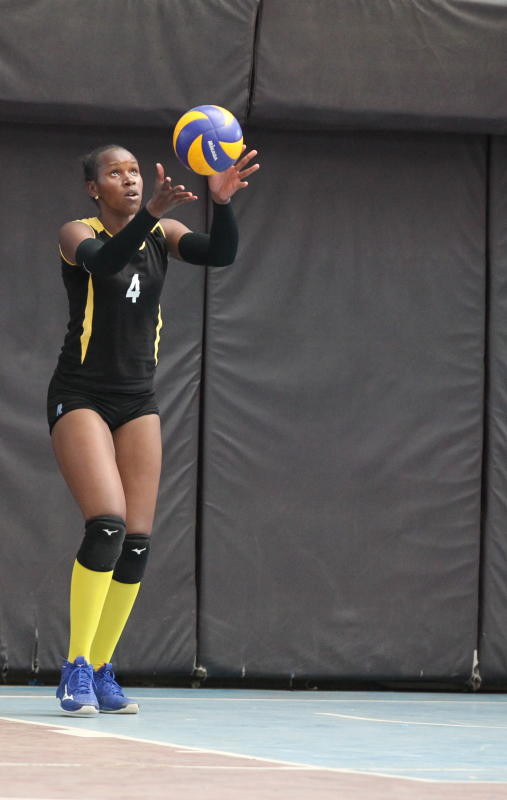 Underrate us at your own peril, national women volleyball champions Kenya Prisons coach Josp Barasa has warned his opponents ahead of the national play-offs set for Kasarani gymnasium.
"The return of experienced setter Joy Lusenaka and middle blocker Shyren Jepkemboi has really boosted our morale," said Barasa.
The coach said the duo, who had taken a break to handle family matters, have returned to the team fully energised.
"We are now well equipped with the needed arsenal to challenge our opponents. I will respect each team at the play-offs, but being the defending champion, all eyes will be on us to retain the title," the tactician added.
He said the team has been working on reception, service, attack and blocking.
"Our main focus is to play well at the play-offs and limit our mistakes. The morale is high and we are optimistic of good show," said Barasa.
Kenya Prisons under captain Blackcides Agala dismissed KCB 3-1 (25-22, 15-25, 25-21, 25-17) to win the title last year at the Kenya Ports Authority (KPA) Makande welfare's indoor gymnasium.
According to the fixtures of the play-offs slated for January 20-22, Prisons open their fixture with a match against Kenya Pipeline.
Pipeline defeated Prisons in the regular league.
Coached by Japheth Munala, KCB are the reigning Africa women's Club champions after their successive run.
The other team in the play-offs is Directorate of Criminal Investigation (DCI) coached by Daniel Bor. [Ernest Ndunda]
Related Topics