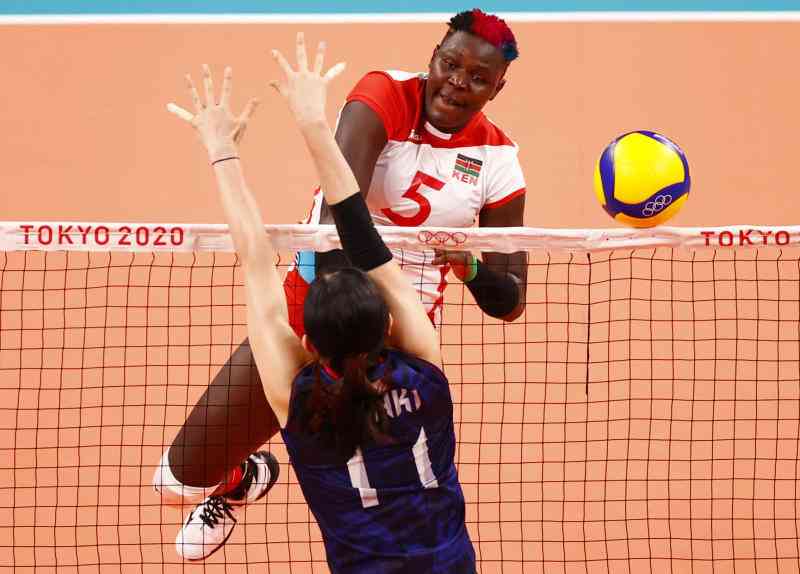 Reigning African women volleyball club champions KCB will miss the services of their star Sharon Chepchumba when they return to action in the national women league.
The fourth leg is scheduled for November 11-13 at the Kenya Ports Authority's Makande indoor gymnasium, in Mombasa.
The women league was put on hold in May to give the national team Malkia Strikers time to train in Brazil and Serbia ahead of the World Championships jointly hosted by Netherlands and Poland from September 23 to October 15. The Serbian team won the crown.
Chepchumba linked up with her new club Aris Hessaloniki volleyball club, a Greece third tier side after Malkia Strikers completed their preliminary matches.
Chepchumba has been a lethal player for bankers and her services will be surely missed. KCB are out to win the national league title they narrowly missed last year when they lost 3-1 (25-22, 13-25, 25-21, 25-17) to champions Kenya Prisons in the final match.
KCB face former champions Kenya Pipeline on November 11 before playing Directorate of Criminal Investigation (DCI) the following day.
Kenya Prisons play Kenya Army on November 11 before facing Kenya Defence Force (KDF) and Kenya Pipeline on November 12 and 13 respectively.
Pipeline will also miss the services of Malkia Strikers outside hitter Veronica Adhiambo who has joined a Turkish Ligi 1 side Tarus Belediyespor on a one-year contract. The 23-year-old player, who joined Pipeline from DCI last year, was among the star performers for Malkia Strikers at the World Championships.
Kenya Volleyball Federation Organising Secretary Ismail Chege said the resumption of the league was agreed upon during a technical meeting of the team managers and coaches held in Nairobi.
"Time is against us and we must move with speed to conclude the women league and start the 2022/23 season," said Chege.
Related Topics