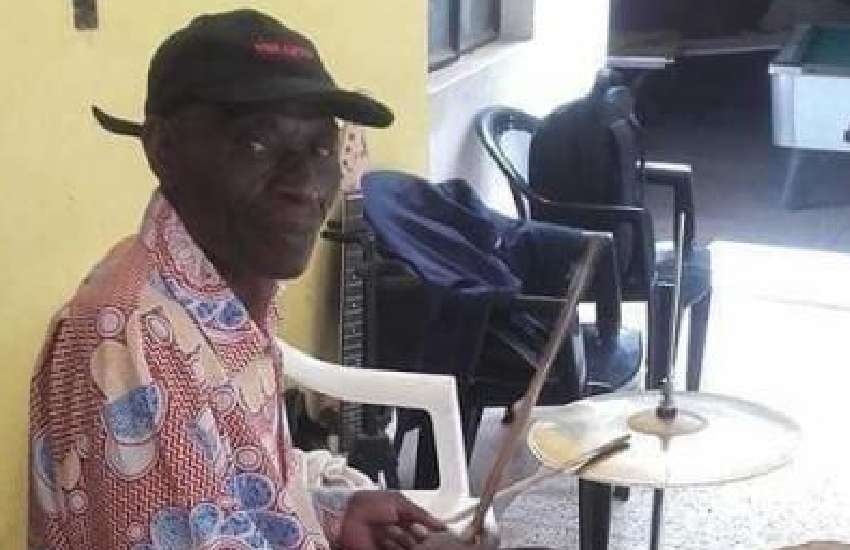 Hardly a month after the death of popular band leader, guitarist and music producer Kasongo wa Kanema as a result of high blood pressure that led to a stroke, Super Mazembe has suffered yet another blow.
Former lead drummer Robert Kitenge, popularly known as Dodo Doris, was the only drummer for super Mazembe band ever since they relocated to Kenya several years ago. He had been ailing, and died on Friday while undergoing treatment for lung cancer.
Read Also: Tribute - The Kasongo wa Kanema you didn't know
The veteran Congolese artiste had been admitted to Kenyatta National Hospital before he was transferred to the Cancer Care Centre near Highrise estate, Nairobi, where he died. A father of three, the 71-year-old was married to a Kenyan woman.
His loss is a big blow to the once-popular locally-based Congolese band that took local airwaves by storm with their evergreen compositions that saw them become the talk of town. The artiste was a fan favourite locally and internationally.
Despite his immense talent, the late Dodo Doris preferred to keep a low profile. At some point, he quit Super Mazembe to work with Chakatumba band based in Mlolongo.
Despite performing behind the scenes, Dodo Doris will be remembered for his unique flair when it comes to handling drums, something he did with passion.
Read Also: End of a golden era: Light dims on rhumba and lingala maestros
His death is a big blow to Super Mazembe, with only one person left of the 10-member band. All of them are buried at the Langata Cemetery.
Plans of his burial, also at the Langata Cemetery are being made. There are about 60 other Congolese musicians who are buried there.
Related Topics