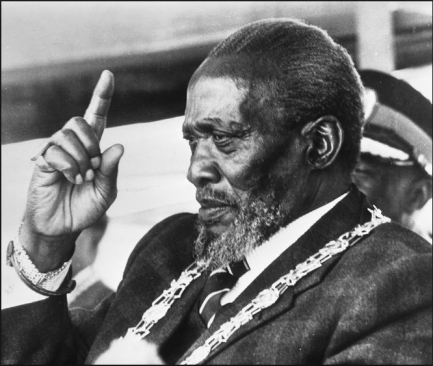 Last week marked 33 years since junior elements of the Kenya Air Force executed an abortive coup against the Moi regime on August 1, 1982 (no air force in the world has ever successfully toppled a government).
That was not the first attempt at a coup in Kenya, since allegedly, there were plans to topple President Jomo Kenyatta on April 8, 1971 as he flagged off the East African Safari Rally outside the KICC.
The winner and runners-up in that rally were locals; Germany-born Kenyan, Herrmann Edgar (83 today) and Shekhar Mehta, who died of liver complications aged 61 in 2006. Both were gassing a Datsun 240Z. Other cars playing catch up included a Peugeot, a Ford Escort twin cam, Porshe 911S, a Lancia Fulvia and a BMW. There was no 'Katoyo (Toyota) in the race.
Anyway, the coup against Uhuru's dad, who was to be hanged for corruption and political assassinations, never succeeded. One Kenyan brigadier privy to the plot got high in a London pub and ropokwad, oblivious that his jungu drinking mates were British intelligence officers who cabled Nairobi.
The chief coup architect was the ambitious Major General Joseph Ndolo, the Chief of General Staff. Ndolo fancied 'big things' and held 12 'goat eatings' to plot the coup, but the meticulous plans went terribly south as Deputy Chief of General Staff, Major General Jackson Mulinge thumbed his nose at the idea.
The plotters had sent Prof Ouma Muga, then teaching at Makere and Lt Daniel Owino - who had led a military strike before independence - to seek Tanzania President Julius Nyerere's support (for the second time), during the coup, as Timothy Parsons informs us in his 2003 book, The 1964 Army Mutinies and the Making of Modern East Africa.
At the time, Milton Obote had been overthrown by Idi Amin Dada (who was once chased butt-naked in the streets of Nakuru after being caught red-handed with another man's wife), and so they reasoned that Nyerere, who was never Jomo's political bosom buddy, would support it. Having experienced two previous army mutinies, Nyerere simply deported Prof Muga and Owino!
At the hands of Kenya's military intelligence, Owino sang like a transistor radio powered by new Eveready batteries! Owino implicated 13 conspirators, including fire-spitting Yatta MP, Gideon Mutiso who pleaded: "I have come to you Mzee as your lost son."
The coup plotters were charged with sedition, which carried a jail term, instead of treason, a capital offence. Mutiso served nine years in the coolers, but four fellow coup conspirators later perished in car accidents. Air force pilot Lawrence Mwanzia and businessman Daniel Nthiwa died in 1981, followed by Major General Ndolo in 1984, while former Chief Justice Kitili Mwendwa, a racing buff, died in 1985. But the most amusing coup plot was the one that never took place.
'Brigadier' John Odongo was said to be the leader of the February 18 Movement, whose military wing was the February Eighteen Resistance Army (Fera) which was planning a guerrilla warfare to topple the Moi regime in 1995. February 18 was the day Dedan Kimathi was hanged at Kamiti Maximum Prison in 1957 and hence the name. 'Brigadier' Odongo caused a panic in Kenya and created a regional diplomatic spat. His effigies were torched in Kanu strongholds. 'Brigadier' Odongo was discussed in Parliament, streets, pubs and homes.
Homeless and sickly, 'Brigadier' Odongo, whose real name was Steven Ochieng' Amoke, died in DR Congo in June 2004. There was no 21-gun salute, no condolences. A cousin and two Congolese military intelligence officers attended the burial at the Mbansake Cemetery in Kinsasha.
That, for a man who was to overthrow the government!
Related Topics