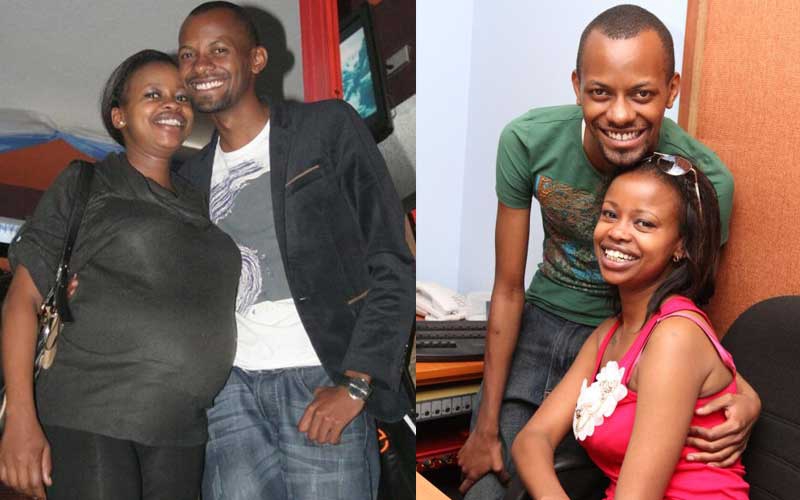 It was the latest in a long-running drama that refuses to die away. On his return to the stage last week in West Pokot, comedian JB Masanduku explained that he had missed the stage and, perhaps predictably, turned to the one topic he has always been unable to avoid: his failed marriage to former radio presenter, Tina Kaggia.
"So, we divorced officially. Divorce is always ugly but you know, at least I thank God she was mature about it," he said before announcing his plans for a wedding to his newfound love before the end of the year.
He went on to explain that co-parenting has not been easy but that "God is good" and that they haven't "finalised on that" because it's a "tough process".
Well, according to his ex-wife nothing could be farther from the truth. She says that while there have been numerous stories coming from him about how their divorce was concluded sometime last year, the process is actually still in its final stages with a decree set to come out this month.
Tina says that she has been following the court process alone and has remained silent on the issue in an attempt to keep the matter private since the courts have not issued the necessary decrees.
She is, however, quick to point out that this is not the first time she is reading half-truths and outright lies about her life online. There is the matter of co-parenting.
The petite presenter is categorical that the last time JB saw his children was on January 21, 2017. Despite numerous radio and TV interviews and online stories where he always suggests otherwise, she insists that JB does not in any way contribute to the children's upbringing.
"He doesn't know where we live. He doesn't know about my son's school. Anyone who has their doubts should ask him to produce any receipt of any contribution he has made to the children's upkeep," she tells Pulse.
She makes it clear that she doesn't want anything from him and wishes him well with his newfound love, Jackie. Incidentally, there are reports of a not-so-pleasant encounter between the two.
"JB and I had spoken before and we met up. She came later. I had no idea she would be joining us but I didn't mind at all. She's a pleasant chic. He knows what he did. But I would never utter something so ridiculous. Especially the 'he is loved by many people'. I don't understand why he decided to publicise a private meeting," she says of the incident that has been reported across news sites.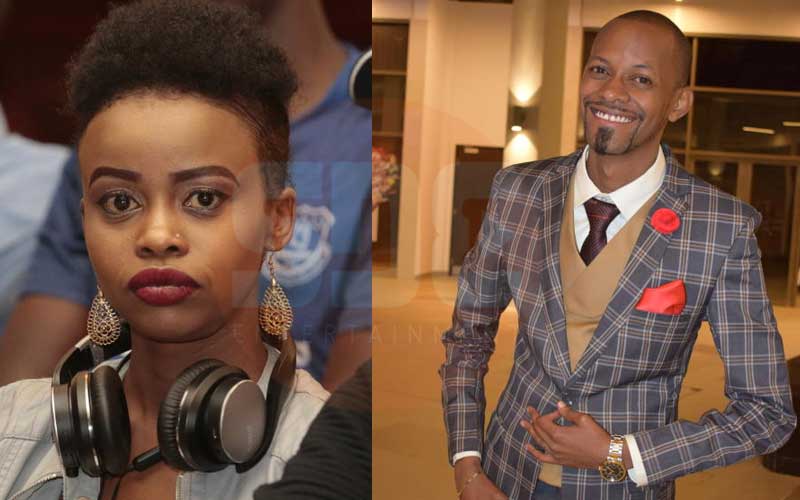 "It is unfortunate that I have to come out to set this straight. I have maintained silence out of respect for myself and for him. I am trying to live a private life with no meaningless online drama chasing me down the road every other time and I am done having my name being brought up at any given opportunity over things that make no sense. This is the last I will ever say anything on this matter. That chapter is closed," she concludes.
When sought for comment over these new assertions, JB Masanduku first emphasised that he is not allowed to discuss the matter.
According to him, keeping silent about their divorce agreements has been Tina's wish all along.
"I'm not supposed to discuss anything about the matter but I do respect her decision to give it time," he told Pulse.
According to JB, the divorce is final only that there is a different situation that involves child custody agreements that are critical.
However, he said that he is not allowed to see the children, albeit only for the moment until their divorce settles.
Attempts to get further clarification were not fruitful as calls to his phone went unanswered.
Related Topics