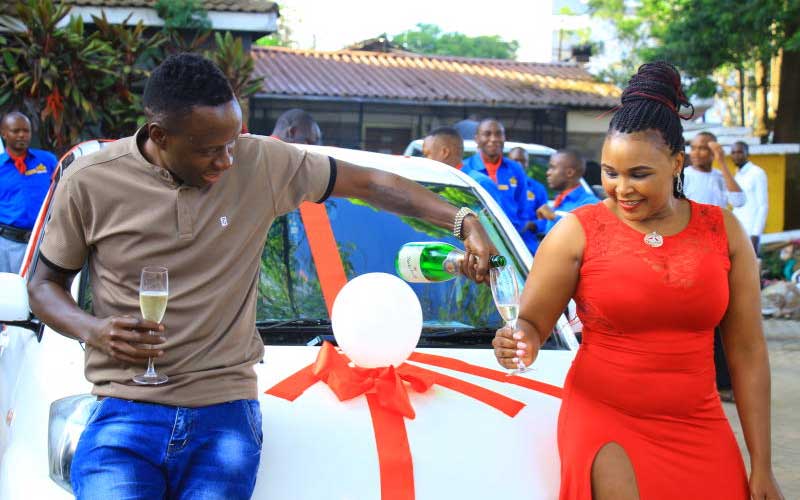 Pulse: There was a lot of on Wednesday after you surprised your girlfriend with a car during her birthday. What was all that public show about?
I was simply gifting a special friend. It got people's attention and that was uncalled for but I could not control it. All this happened at Fogo Gaucho where we had gone for lunch and since it's a public place I could not control people.
Let's get the records right, is this your girlfriend?
She is my Baby Mama.
Well, this must be one of Nairobi's best kept secrets…
We have known each other for eight years. She is the mother to my baby and that means she is special to me. She is a very kind and honest person.
I took her to driving school then gifted her with the car so she can easily maneuver her way around when running her errands and while picking kids from school.
That is quite an investment. How much did the car cost you?
It's a Toyota Passo, a car a new driver can handle easily. It went for about Sh750,000.
What's with you and cars this year? You recently got yourself a serious ride after buying your father one…
Let's say it has been a good year and God has blessed me…so I try give back to the people who mean a lot to me. My dad is special to me and my Baby Mama too.
How did you plan this surprise?
Initially, she had wondered if I had time for her birthday and I told her that I was super busy so I could only spare half an hour.
I told her I wanted to treat her to lunch and after we had lunch, I covered her eyes and surprised her with cake.
We then popped champagne and after a little while, I did the same and there was a new car…fully fuelled and insured. She almost got a heart attack. It was totally a surprise… My personal assistant was around and so I asked him to take photos.
Do the two of you live together?
We just co-parent, raising our child together.
How did you manage to keep such a relationship away from prying eyes?
Our relationship started slow. She used to work in a club where I used to perform. We fell for each other and ended up going romantic. I have however kept this out of public attention for obvious reasons.
But, we all thought you were dating a popular media personality…
Well, that is not a bad thought. It is not a bad opinion either. I am still a young handsome man who deserves love.
Are you?
Well, I will pass on that, 2018 has really been a good year. I made a prediction that this would be a good breakthrough year for me and surely it has been.
I established myself as a good corporate MC and also a musician besides making other entrepreneur connections. That is how I could afford all these cars. I trust that next year will even be better.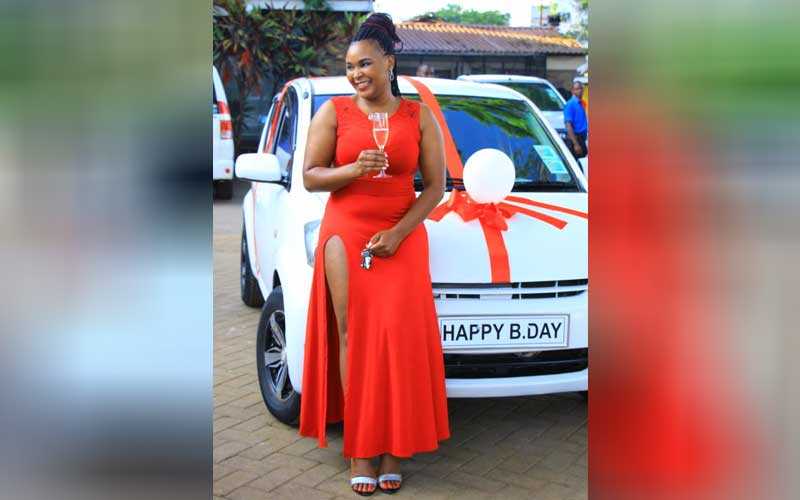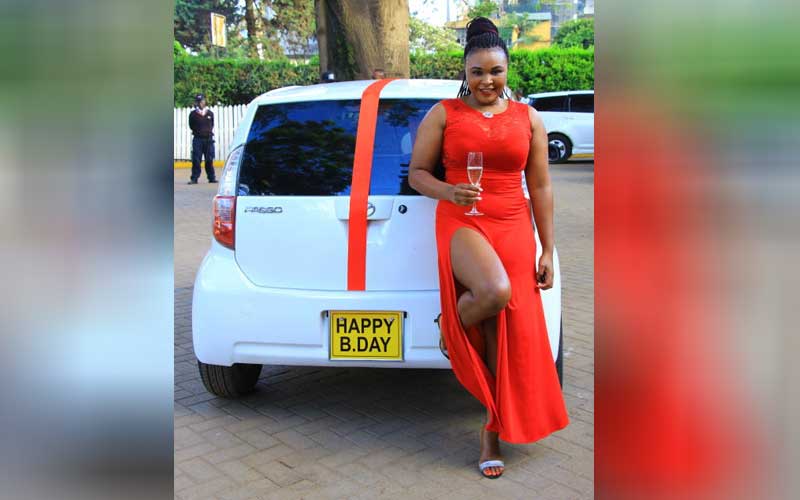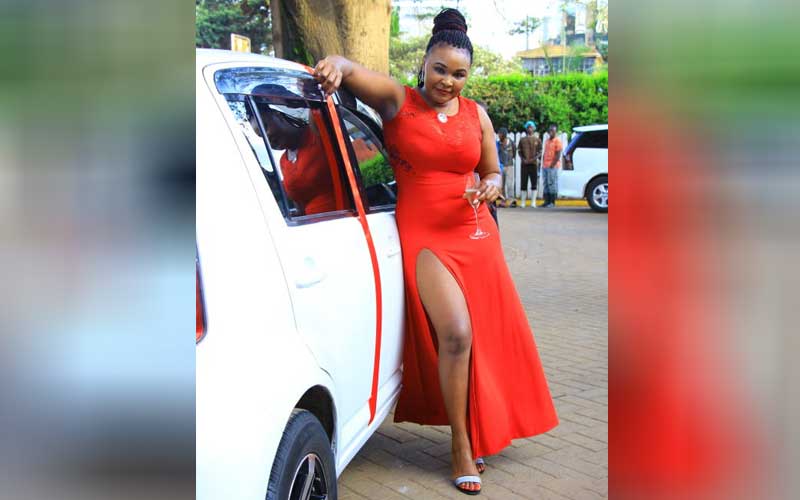 November is the hustle month and we are all about youngins making their money, and we need your help. Do you know of any young person in school/campus who is running a hustle that absolutely deserves to be celebrated? Drop us an email on: [email protected]
Related Topics