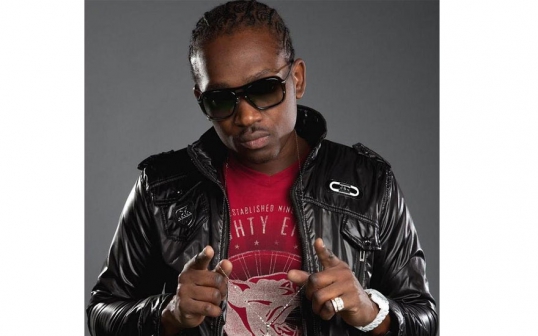 Jamaican dancehall star in Kenya for a grand concert over the weekend
The artist has five albums and a new EP out
He was arrested over drug trafficking and he talks about it and the controversial issues in Jamaica
P: How would you describe yourself?
BS: I am a proud African man who would never do anything to change his looks. This includes bleaching or even piercing my ears. I got these rough marks on my skin because it reminds me of where I have come from.
P: Let us in on your musical background?
BS: I began as a DJ playing songs and in the process met Jamaican singer Bounty Killer who invited me over for various gigs. As an artiste I started off with mixtapes. I am also part of the Killer-led artistes' consortium called The Alliance.
P: You are one of the biggest artistes in Jamaica yet your career has remained controversial. Why is that?
BS: With five albums and a new EP out, I have been busy staying at the top. I have been staging endless concerts across the world and I trust the best is yet to come. As for being labelled controversial - I believe I tell it as it is and this may not augur well with a section of people.
P: Are you saying that it's your right to address controversial issues?
BS: The truth is, despite Jamaica having been faced with longstanding immoral and illegal issues such as rape, child molestation and sexual exploitation; it is unfortunate that most Jamaican artistes have avoided the topic(s) in their lyrics. I am among the few brave ones to publicly condemn the act in my song Judgement Book.
P: You were arrested and locked up for drug trafficking in 2012...
BS: I was wrongfully accused of having a kilo and half of cocaine, extradited to the United States and received a six-month sentence.
P: How did this impact your music career?
BS: I was extremely disappointed at the sudden turn of events. Of course this was nothing positive.
P: Did you see yourself making a comeback?
BS: First of all, I had never in my wildest dreams thought of anything like that ever happening to me. I looked like a disgrace to my fans and family. However, it is all in the past and everything is back on the right track.
P: What are some of the hard lessons you leant after you were locked up?
BS: The challenges I faced at the time made me realise life is a battlefield. We are here for a short time and hence the need to make the best of it. It also moulded me into the better person I am today.
P: You like the attention you get from female fans, right?
BS: Absolutely. When I hear them screaming my name it gives me the morale to do what I do best. Nothing can be compared to the screams of female fans especially when they are mentioning your name and requesting to have a dance with you on stage.
P: Do you ever go to extremes with them?
BS: They are my fans and I respect and love them. In any case I am always open to their offer of wanting to accompany me or any of my band members. Who knows I could be her 'Uber' to give her a ride and work that stuff up — being the man I am.
P: While in the United States, what are some of the artistes you would wish to work with?
BS: I am willing to work with different artistes ,and in particular American rapper 50 cent.
P: In Jamaica there is a perception that the government's corrupt system has kept many from making progress, is that a fact?
BS: The truth is, many graduates have no jobs despite having good education. These are the kind of people who are known to rebel against the system.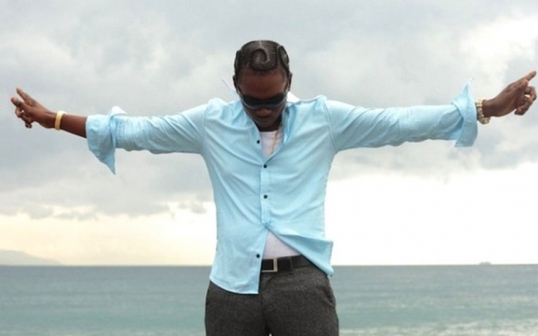 Related Topics