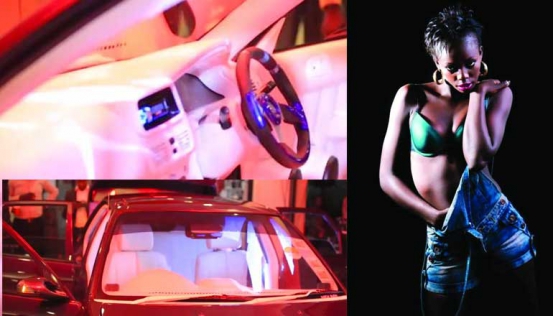 A week ago, top Nairobi models; popular video vixens and commercial models paraded for a private bikini event as the preparations for the East Africa Motor Show hit the homestretch.
The beauties will be part of the annual automobile event, spicing up things as men get to burn their toys.
The concept is unique; there will be three floors of show, three events going on concurrently and at least three surprises to climax the 24-hour nonstop bonanza that will see participation from international stars.
So far this year's EA Motor Show has attracted 60 cars, most of which are state-of-the-art pimped up rides done at Mash Auto, the home of stretch limos.
At the same time, individual entries such as those by celebrities known to have the coolest rides in town have hit a new high.
"This year's event is different from those that we have had in the previous years. For starters, we will have the cars paraded on three floors at the Westlands mall where all participants will have a chance to get up-and-close with the exhibitors.
We will be giving insight about all aspects of pimped up rides, car sound systems, engine maintenance issues, lighting, rims and the like," says Ash, the brains behind the event.
"We have decided to incorporate the bikini car wash aspect in the event this year where models will spice things up by modelling around the cars in bikini wear.
We will also be incorporating a catwalk cum fashion show around this car aspect," he remarks.
The event whose other main player is entertainment powerhouse True Blaq will also showcase music with three different parties going on at the same time where top deejays will be thrilling fans with their speciality genres of music.
"We are bringing out the best music sound and power screens that will bring out the modern aspect of the party place.
This will be a 24-hour endless party that will feature a number of local and international deejays.
This will be done in three separate arenas where participants will have the liberty to choose which arena makes their day," notes a spokesperson from True Blaq.
"Besides all that art that will be showcased by the car exhibitors, we plan to bring the house down with the illest deejay jams you have ever imagined.
This will be a party like no other that will bring Nairobi alive and set the mood for the December holidays.
According to Ash, there will be a celebrities' exhibition corner where fans will not only interact with local celebrities but also get to see what cars they drive.
This will also be a moment to sign autographs with the stars.
The event will also act as a showcase of the next big model as Pulse Magazine, with its Pulse Cover girl concept gets to discover talent around all the models who will volunteer to participate.
Related Topics