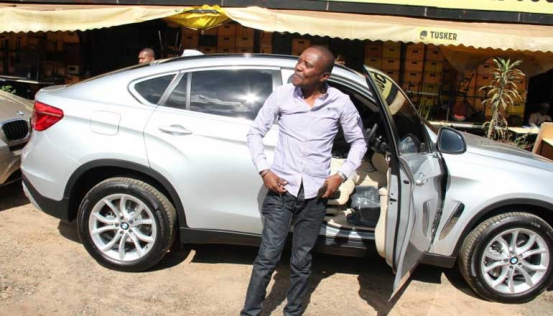 Some are hiring choppers, others are purchasing their own. Some are hiring limos, others own their own. It is not a show of fame and fortune. The truth is some celebrities are now living beyond hustling for the basics and eating live with a big spoon. And why not? ESTHER MUCHENE unveils some of the celebrities' cars causing a buzz in celebvile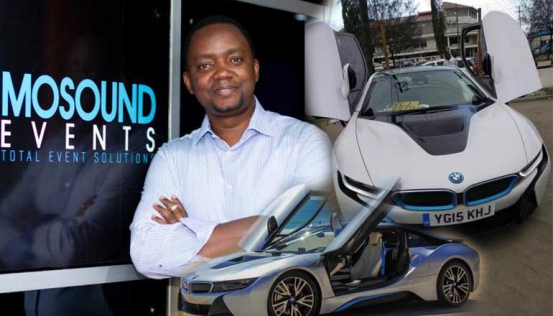 Kevin Mulei
With Sh24 million you too could drive away with this car that has left quite an impression. Meet the new owner of the hybrid BMW i8 1.5CC Kevin Mulei. An astute businessman and born-again humble youth mentor behind Mo Sound and Groove awards, the self-made multi-millionaire is the talk of town thanks to his new ride. At one point, he was deep in debt worth $25,000 after his investments sunk.
Frustrated, he packed his bags and left for the US to hustle. Years later he is reaping the fruits of his hard work. So God blessed Kevin in the land of the living... He is one of the most respected young entrepreneurs across Africa, he dines with kings and his net worth is... (we don't say). Kevin would even die not to be listed here. Yes, he is that humble!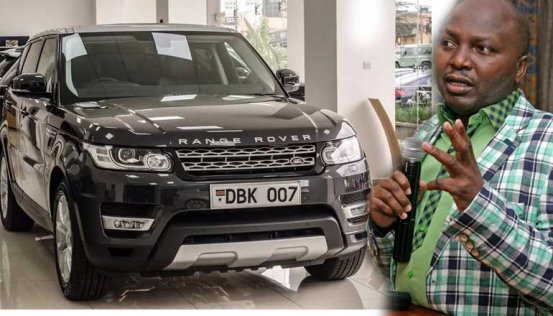 Donald Kipkorir
You know you're doing something right or very wrong when socialites fight to ride in your car. That aside, flamboyant lawyer Donald Kipkorir got the flak for flossing his new Range Rover Sport HSE 2016 model.
The ride is estimated at a price of Sh24 million and he is the first to own the vehicle. Fitted with custom plates DBK 007 add Sh1 million for that. He is said to cast his eyes on a jet and yacht. And this teetotaler, or do we just say wine sipper loves his life good and easy.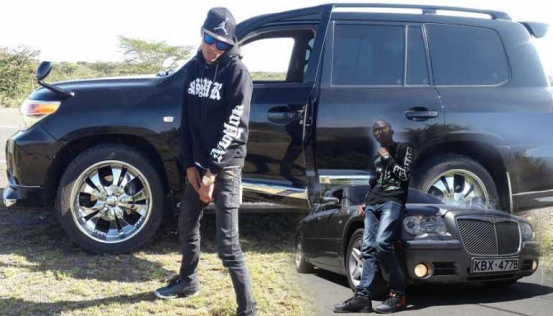 KRG The Don
Rising from a hustler to a baller, KRG's story is one of inspiration, risk and hardwork. In his mid-20's and rumoured to be in the big billion club, he has investments in property, construction, transport and the list goes on.
He is said to have cars in the double digits but for his personal use he juggles between five of his favourite cars. You will either catch him in the Land Cruiser VX V8 2014 model, which retails anywhere from Sh8 million or his 2008 Chrysler 300C. The calm and collected artiste places his vehicles at Sh40 million.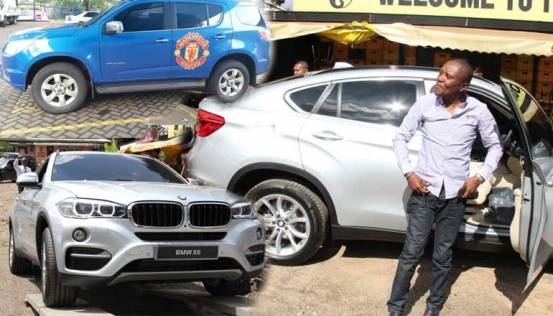 Maina Kageni
The popular Classic FM presenter took social media by surprise after one expensive ride was confirmed to be his. Not one to show off or rub it on your face, two things that Maina is best known for are his love for football team Manchester United and rides.
He was amongst the first to own a Hummer and adding to his other luxury cars he bought himself a new 2016 BMW that roughly costs sh 19 million.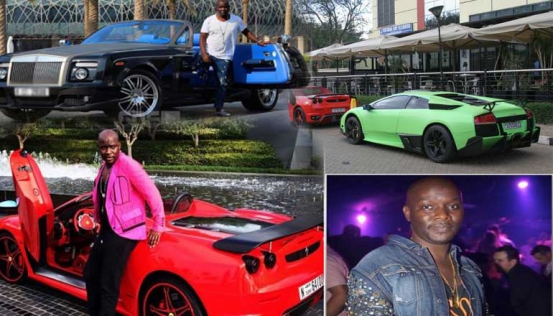 Barry Ndengeyingoma
The Kenyan based Rwandese national Samia Barry and his Belgian wife are car maniacs. Their car yard is like a showroom. Sinking millions of dollars into investments, they are the owners of one of the hottest joints in town, B Club. That aside, their rides is what brings traffic to a standstill.
If you see any of these hot rides in town better believe they own them. They have an apple green Lamborghini Murcielago, a Rolls Royce off-canvas Ghost, a hummer and a Ferrari to mention a few. And not forgetting Barry's monster bike that's worth Sh10 million.
Related Topics