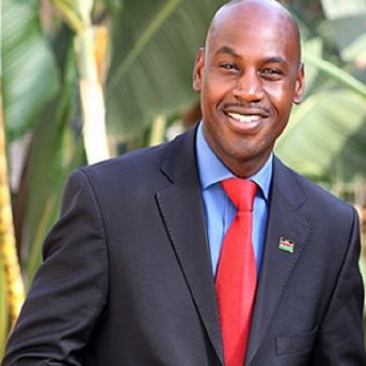 Pulse: First things first, did you complete your undergraduate degree course at Kenyatta University?
Walter: No.
Pulse: Is it true you were discontinued?
Walter: Yes.
Pulse: So what is this twist in your education background?
Walter: I was in Kenyatta University for more than 1,000 days. That forms the foundation of my life as it is now. In short, what you learn at the university is manifested in the learning days and not the single day of graduation. That is the invaluable foundation that my lecturers at Kenyatta University gave me. They taught me how to survive out here and be the best. Besides, on a lighter note, Kenyatta University gave me a wife and, as a result, a child.
P: Why and at what point were you discontinued?
W: That was in May 2000. I had so many undertakings and hardly had time to attend most of my lectures. I however, appealed the university decision in 2005 and got re-admitted but again, because of heavy career demands and a growing family, I was forced to call several semesters off.
P: That means you got discontinued again?
W: They sent me packing for good and without a degree in the bag.
P: Is it true that after that you went ahead to acquire a certificate in advanced graphics...
W: True. I opted for a certificate in advanced graphics at Kul Graphics, which upon completion, secured me a lecturer job at Buruburu Institute of Fine Art. At Kenyatta University I had acquired a lot of communication and public relations skills and that explains why I have been a successful communications specialist working for multiple multinational media houses and leading counties.
P: Are you insinuating that a university degree is not all one needs to have a successful career as yours has been?
W: People go to school to acquire the right knowledge and skills for their careers. At the same time, skills can be learned in many ways. A university degree is a good thing but should not really be the benchmark. We have many people, international icons who have no degrees as all. That said, when the opportunity presents itself again, I will go back to school to boost my knowledge.
P: Why did you quit your promising and well-paying private sector job as one of the most successful performing artistes, emcees and radio hosts for a less prestigious county government job?
W: Well, in June of last year, I answered the call of duty by joining the Office of the Governor as the director of communications in Kisii County and later switched back to Nairobi City County in the same capacity. Like I said, I am good in communications and public relations.
P: But these jobs are not as lucrative, are you making as much cash as you used to? Is this why bloggers are all out, saying you are broke and about to be auctioned for a debt of Sh800,000?
W: I am driven by a selfless desire to serve my fans, who have stood by me all these years. You cannot do this from private sector because by its nature; it's a profit-making venture. The only way I can say 'thank you' to the fans who have cheered me on is to be in a system that is expected to deliver services that they so much deserve, and that is government.
P: It is true that you are headed into politics?
W: Politics now? That is not the agenda, at least, not now. My focus is on serving in government.
P: Word has it you are also positioning yourself for a rumoured government appointment...
Walter: I have heard all that. But again, let's focus on the now.
P: In your current position, are you Governor Kidero's spin-master?
W: The county communication chief's role is no easy task. The director's main task is speaking on behalf of the Governor of Nairobi and letting the public know of the programmes the city government is working on, and planning to implement, to honour the promises and principles of devolution. It is quite a task. All this I do with dedication and passion.
P: It's all about taking the heat for Governor Kidero; surely that can't be all fun...
W: I attribute my ability to play my roles to days when I would deliver a serious yet political message through humour and one has to employ a high level of sensitivity in the delivery of the message within the comedic context without losing the original meaning.
Pulse: Do you have a philosophy?
Walter: Life is short and hard and we can't be too stingy with laughter even when situations demand that we be dead serious. It's never that bad after all.
Related Topics