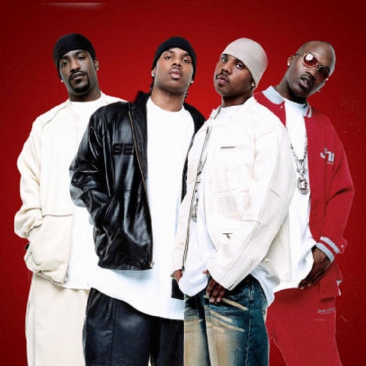 Twitter nearly broke a few days ago when it was announced that Dru Hill would be gracing the land of Mau Mau, fishy pastors and award-winning athletes. While some chose to reminisce about the smooth lyrics that they would borrow to use, back when writing love letters was an art, some were excited by the prospect of an ol' skool band performing at Carnivore.
Well, Pulse can confirm that alongside Dru Hill with their mercurial lead singer SisQó, who was at one time rumoured to be dead, the gig will also see Atlanta's boy bands Jagged Edge and 112 wow the crowd in what is billed to be a triple-treat affair.
The gig is a new chapter in events management as the company contracting the award-winning groups is not from the normal circle of showbiz movers and shakers.
PRC, which owns Oldonyo Ridge, Mt Kenya View, and Tanu Luxury Gardens among others, follows in the footsteps of corporate entities like Safaricom, which successfully hosted the Safaricom Jazz Festival. The festival, ran last week with the internationally renowned Salif Keita gracing the stage.
It seems like gone are the days when a few promoters ran the scene and artistes left the country after the promoters had short-changed them.
"I cannot wait for that gig. OMG, SisQó is coming over," a features writer for one of the dailies intimated, going on to say she was prepared to spend as much as Sh10,000 for the ticket. She is not alone, the gig is not for newbies.
New Jack Swing is part of a nostalgic genre that caters for the discerning group in the society - people who grew up listening to soulful RnB, hip-hop and groovy soul at a time they were being accepted in the mainstream pop culture.
Case in point, 112 was formed in 1991 and Dru Hill in 1992, way before the generation that glorifies Chris Brown's dance moves and Rihanna's sensuality came alive. It was such a long time ago that the push for multi-party was still landing people in cold cells.
Unlike the 2000s, which were headlined by new cats like Eminem, Nelly and the crazy club-scene that was heralded by crunk music, the 1990s were all about music that spoke to the heart, baby-making music they called it.
It was this era that saw the likes of skilled wordsmiths like Brian McKnight, Keith Sweat, and R Kelly alongside groups like Boys 11 Men, TLC, New Edition and SWV.
Aptly named the King of RnB, in a 2011 interview R Kelly speaks of the sensual nature of 90s' jams . "Let's be honest, how many babies been made off me?"a
That baby-making music, with songs like Bump n Grind, I Wanna Sex u Up, I Want Her and Can You Stand the Rain, is highly appreciated by guys who are currently employers and making serious money. This explains the excitement generated by the forthcoming gigs in this discerning crowd.
Related Topics