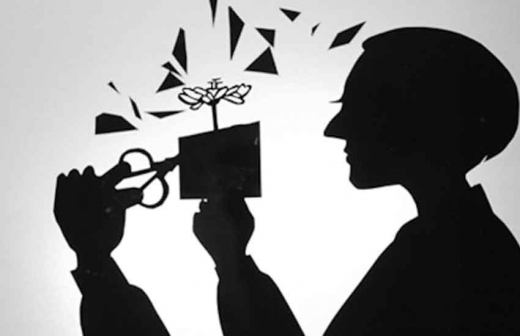 In the African setting, the eldest child in a family often has to grow up faster than usual because of the responsibilities placed, intentionally or coincidentally on their young shoulders. How damaging is this to their being?
Although in his early 30s and settling into his second job, Daniel Otii * is a man living in a perpetual state of anxiety.
And when he began waking up at night covered in cold sweat and a thumbing heartbeat, he knew that he had to see a doctor. And so, every Friday afternoon finds him on a Nairobi based psychologist's couch.
"The doctor says that mine is an extreme case. That I am experiencing panic attacks spurred by my anxiety. My trigger is my family. I am constantly worrying about my two little sisters. Our parents died 19 years ago and I am all they have.
Between paying their college fees and ensuring their safety, I can't afford to take a break," he sighs wearily. "I don't want to have children. They are too much work," he adds.
'Parentification'
Dr Kirindi Odindo is a clinical psychologist and a psychotherapist describes 'parentification' as a situation where the parent-child relationship is interfered with to the extent that there are distortions or a reversal in the caretaking role.
"'Parentification' occurs when there is a physical or emotional absence of a parent for whatever reason, ranging from illness, substance abuse, disability, war, and even occupational stressors.
Other causes can be due to death, divorce, certain single parent households or just child exploitation."
Unfortunately, the first born child bears the brunt of this situation because they are the oldest of the siblings.
Conventionally, parents are charged with the well-being and guardianship of a child. The duty of care regarding any and all emotional and physical needs of children falls squarely on the parent.
But in certain cases, parents may fail to fulfil these roles, making the child unconsciously, or with the aid of said parent step in.
Unintentional scarring
If for example, a child constantly witnesses a depressed, angry or emotionally unstable parent, they may find themselves taking on the task of 'rescuing' either one or both the parents to give attention to the parent in need, to provide comfort, and sometimes even guidance to the needy parent.
In a normal adult partnership, the couple shares responsibilities and duties. But in cases where one spouse goes missing due to whatever reason, the child steps in.
Emotional 'parentification' also occurs when children are subjected to constant adult verbal or physical abuse.
While children do later realise that parents can have problems, it is unhealthy and unfair to expose them to that reality at a tender age where they are not psychologically equipped to handle it.
"What this creates is a deeply insecure adult because they haven't experienced unselfish love. Their emotions were manipulated and didn't develop a healthy baseline of what good relationships are, something that develops in childhood.
Unfortunately, the oldest child is the one with the better understanding of the situation thus causing the most damage on his psyche," says Zibusiso Muregi, monitoring and evaluations manager at Child Welfare South Africa.
Thin line
This is quite different from teaching a child to manage assigned chores and tasks, which is healthy and required for child development.
The parent gives the child the task of carrying out chores and household tasks in order to relieve the anxiety of a non-functioning parent.
This ranges from cooking, cleaning, grocery shopping and paying bills to even more complex chores such soothing younger siblings, getting them dressed and ready for school, helping them with homework, giving out medications, and much more.
In this case the child is obligated to perform the task because the child is now the surrogate parent, taking them away from expected childhood adventures.
Want to teach your child responsibility without 'parentrifying' them?
"Giving them age appropriate chores is the solution," says parenting coach Claire Odumbe.
3-4 years:
Wiping spills on the table Putting away their toys Clearing away the dishes from the table Putting shoes away Putting dirty clothes in the laundry basket
5-6 years:
Replace toilet paper roll
Feeding the pet
Tidying up the house (putting things back into their rightful places)
Watering plants – you will need to give them instructions
Making their bed (You may need to go back and re do it but the initiative is great for learning
7-8 years:
Washing the dishes Wash innerwear Cook eggs Sweep the house Fold laundry
9-10 years:
Prepare easy meals (eggs, toast, sandwiches) Do light laundry Organise their drawers and cupboards Vacuum the carpet
12 years and older:
Clean their bedroom Mow the lawn Prepare meals Wash windows, mirrors and floors
Not wanting to have children of their own
Research findings from a survey done by Michigan State University (MSU) showed that people who considered their childhoods as burdensome regarded their baby's needs as oppressive and were less likely to put aside their own needs to care for their kids.
"If your childhood was defined by parents expecting you to perform too much caregiving without giving you the chance to develop your own self-identity, that might lead to confusion about appropriate expectations for children and less accurate knowledge of their developmental limitations and needs as infants," said Amy K. Nuttall, the lead researcher in the study. Also, they may not want to have children of their own because they view the experience in a negative light.
A clouding sense of inadequacy
When 'parentification' begins at a young age, the child tries so hard to do what is unexpected of them at that age. Because a child cannot succeed at being a parent at such a tender age, no matter how hard they try, failure is inevitable.
When faced with this failure, the child starts internalising a feeling of inadequacy that can even affect his or her personality.
Dr Kirindi discusses the effects on a child forced to mature suddenly, such as losing out on many normal experiences that they should be allowed to have.
"There's an interrupted social and emotional development depending on the age the child is at. This depends on the perceived or real reasons that led to their 'parentification' in the first place, as well as the severity and duration of the 'parentification' and how far it deviates from the social or cultural norm."
"There are long term effects of 'parentification' on adolescent children, and they further carry on into adulthood, such as identity and personality formation, attachment styles, role confusion in relationships in terms of parenting styles, caretakers and rescuers. It also interferes with boundary setting, because the individual feels an unconscious need to compensate for their lost childhood."
Can you reverse damage done?
Dr Kirindi suggests seeking professional guidance in identifying adaptive parenting styles, in order to acquire and learn new skills that once a parent realises that they have been 'parentifying' their children.
"The parent should, with the help of a trained professional, assess the current level of functioning and 'parentification'.
This is done through psycho-education, counselling and therapies focusing on individual systemic healing as well as intervention based on the manifested effects."
Related Topics