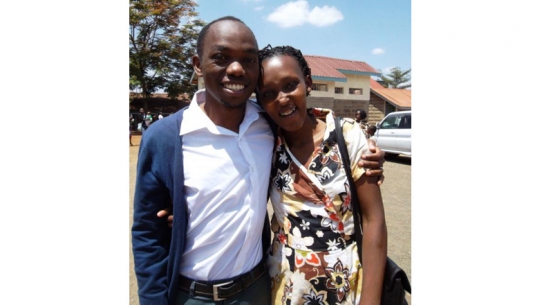 Abby Njeri was widowed at 29 and left to bring up three kids when her husband committed suicide.
I really thought I had a good marriage. We had chosen to go into full time ministry but I ended up staying at home to raise the children.
It brought financial challenges, but I did not know how much it affected my husband mentally. Sometimes he would have outbursts of emotion and then be so profusely apologetic. I did not know they were signs of depression.
That one night when he did not come home, I did not think anything was amiss. The next morning I frantically looked for him and eventually got the news that he had hanged himself. From then I just went crazy.
Trying to take care of the children, imagining that people must be thinking I was the cause of his frustration, trying to just pick up the pieces, start a business. Eventually I was admitted in hospital and diagnosed with psychosis; a combination of trauma and depression. I am still on medication.
It has been a year and a little over one month now. I count every day. Sometimes I miss him so much I find myself talking to him. I write him texts.
Texts that I later read when they are received on the other phone. His phone. That's how I deal with the pain. I thank God for my parents, who took me in with the children and encouraged me to go back to school.
I wish I had known about mental health. How could I have missed the cues? Journalling a lot and having friends has really helped. People I can pour my life to and run to on a daily basis.
If I saw him today I would be so mad at him, but the anger would be over in seconds.
And then I'd hug him and have another baby. Thinking about the future can be hard, so I'm taking it one day at a time.
Related Topics