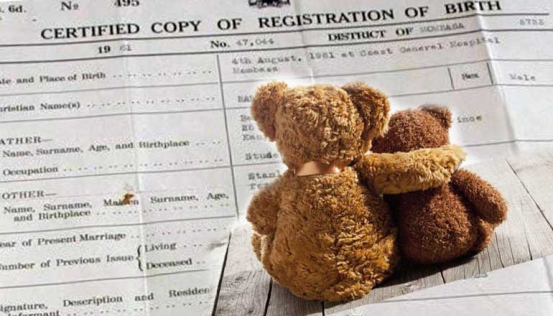 I am a mother of an eighteen-month-old baby and want to delete the name of the father from my little angel's birth certificate.
It is a long story but briefly, he is not the biological father. I parted ways with the biological father after he learnt that I was expectant.
His argument was that as a married man who is an elder in church, having a baby out of wedlock would be a scandal he would never live down.
That was when our relationship turned sour and I met a man who accepted my pregnancy and was fine with being inserted as the father on the birth certificate.
However, he has since said that he is not comfortable with his name on the document as he is not the biological father. I have now resolved to sort this issue early before my baby grows up.
Can the Registrar of Births & Deaths delete the name upon request?
Regina, Nairobi
The Registration of Births and Deaths Act is silent on whether the Registrar can delete or alter the name of a parent on the birth certificate.
What the Act provides for is that the name of a child can be changed when the baby is below two years old. However, even though the law that regulates the procedure of registration of names does not provide for deletion of the father's name, the High Court may come in handy as long as there are valid and compelling reasons.
For instance, a near-similar case was recently brought before the High Court (Justice Ougo) Civil Case No.3 of 2014. In the case, that even the Attorney General (representing the Government) was involved in, the mother of the baby had requested the Registrar of Births to have the name of the father deleted from the birth certificate as he was not the biological father.
The Judge acknowledged that the applicant was the biological mother of the baby who sought to delete the name of the father – which is not provided for in law (Births and Deaths Registration Act).
The Judge ruled that:
"The applicant (mother) has readily admitted her mistake; she seeks to have the change made due to the reasons given.
They appear reasonable and I give her the benefit of doubt. Considering what has been deponed and the interest of the child. I find no reason why the second applicant's (father) name should remain on the register as the father of the minor.
The second applicant does not object to the application. I therefore order that the name of the second applicant be deleted and removed as the father on the Birth Certificate.
I also order that the third respondent (Registrar) deletes the name from the Birth Certificate."
Related Topics