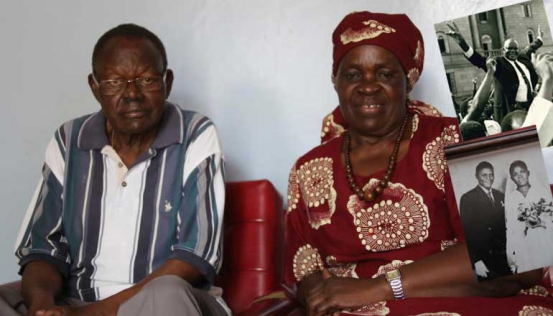 James Osogo, who served as a Cabinet minister in the Jomo Kenyatta and Moi regimes, says he still adores his wife Maria, just the same way he did when he first met her when she was 15 years old.
"I still adore and respect her just as I did when I first met her in 1958. Communication and respect for one another has been the strongest pillar in our marriage. Were it not for that, we wouldn't be here today,'' says the octogenarian politician.
He asserts that it has not been an easy journey due to his political career adding that Maria has been a prayerful and supportive partner.
"Maria has been supportive of my political career. We understand each other well. We have gone through good and bad times together. A few years ago, we celebrated our jubilee anniversary,'' says Osogo.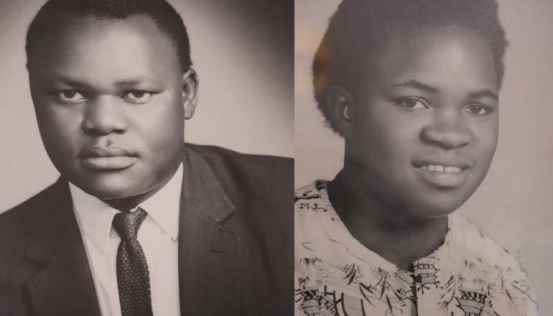 At the time when they met, Osogo was studying at Kagumo Teachers College while Maria had just completed her Certificate of Primary Education and was waiting to join Form One.
"I way staying with my father in Nairobi and I had just completed my primary education. I came back home to Magombe village, Budalangi and his friends kept telling me about Osogo and how he is looking for a wife to marry,'' Maria remembers.
Finally, Osogo made a move and they started dating. Osogo later visited Maria's parents and two sides accepted and blessed their union.
"Parents from both sides accepted our relationship. My mother in-law was so supportive and she took good care of me," Maria says.
She remembers with nostalgia the night dances her youthful boyfriend used to take her to, noting that she knew Osogo would be a good husband because he was a teacher.
"I never joined Form One as I had anticipated. After our first meeting we dated for a short time and then we got married - I was 16. Those days girls were getting married at a very young age,'' says Maria who is now 72.
As the interview proceeds Osogo interjects: "I was seriously looking for a wife. And when we met, I knew she would make a perfect spouse and mother. I was in my final year at Kagumo."
The two love birds had a traditional wedding and later solemnized their marriage at St. Nicholas Catholic Church in Budalangi on August 16, 1959.
After getting married, Osogo was posted to Sigalame Intermediary School, which is located in the neighboring Funyula constituency.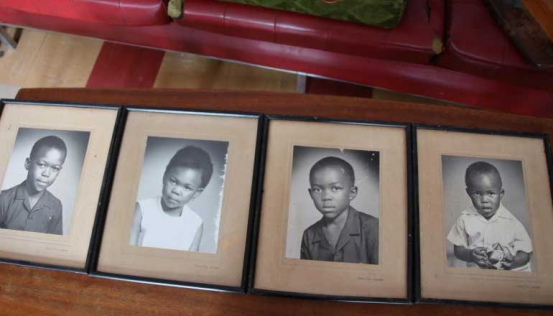 Maria says she stayed home as Osogo worked and in July 1960, they welcomed their first born son Stephen, followed by Nelly, John (personal assistant to Governor Evans Kidero), Ernest, Omar, Peter, Michael, Raymond (car engineer in the US) and Janet. They have several grandchildren.
Three years after their wedding, Osogo joined active politics and he was elected as the Samia/Banyala MP in 1963 before the area became known as Budalangi constituency. He was MP until 1981.During his time in Parliament, he served as assistant minister for Commerce and Industry, Information minister and later the minister for health.
Maria says that for marriage to happen in the 60s both families had to be involved and know each other well.
"Parents got involved as soon as they heard their daughter was to be married. They played a key role by counselling and teaching girls how they should behave and treat their husbands," notes Maria. Her advice to women is that they should respect their parents-in-law.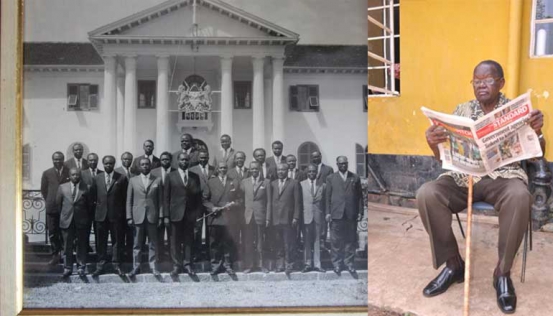 "A wife's most important role is to make her home grow. That is only possible if she respects her in-laws. When your husband is successful it is upon you to play a critical role in ensuring everyone in the family benefits from him - not just you and your children,'' she avers.
Maria observes that back in the day, women used to dress decently when meeting their parents-in-law unlike today where wives don't take that into consideration.
"Nowadays married women dress so badly in front their parents-in-laws. Those days we never wore short dresses when greeting and talking to our father-in-law. One was expected to be decent and even to wear a headscarf as a sign of respect,'' she says.
Osogo and Maria urge those intending to walk down the aisle to follow their example saying that marriage is a challenging journey and couples need to accommodate each other.
"Nothing is easy in life. We have had our own challenges but we have learnt to correct ourselves and not to give up. I thank the almighty God that we are still together in our old age,'' concludes Osogo.
Related Topics