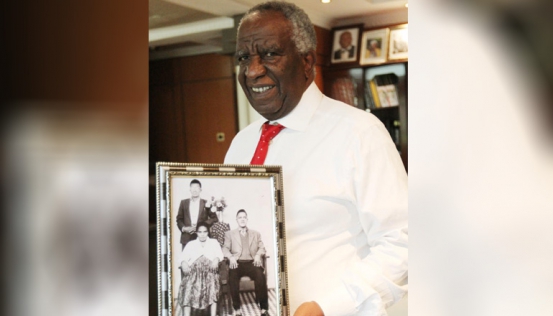 When Peter Kahara Munga stepped onto the podium in the University of Nairobi's Chancellor's Court to receive his honorary Doctor of Philosophy degree, he did so with a bang, not a whimper.
With ululations from members of the congregation ringing in his ears, the founder of Equity Bank who is now an accomplished billionaire businessman who describes himself as a believer in education, acknowledged a feat he started to pursue way before Kenya gained its independence.
According to UoN Vice Chancellor Peter Mbithi, Munga was awarded the degree for his achievements as a businessman, both at the bank and at other companies he founded, including the Pioneer Group of Schools.
"It was a great honour, not only for me but for the bank, my family and those who have been with me in the journey of entrepreneurship that started a long time ago," says Munga.
His father, a small-scale trader, was jailed in 1952 when Munga was still in lower primary, and after the colonial government declared a state of emergency. This forced him to join his mother, Beth Nyambura, in her small business to provide for the family.
For Munga, who was a cherished only child, the state of emergency was devastating. But it later turned out to be the pivotal event in the development of his philosophy.
As the food shortage bit, he spent the emergency period moving from place to place with his mother in search of a better life, after his father, Ben Kahara, was detained by the colonial government.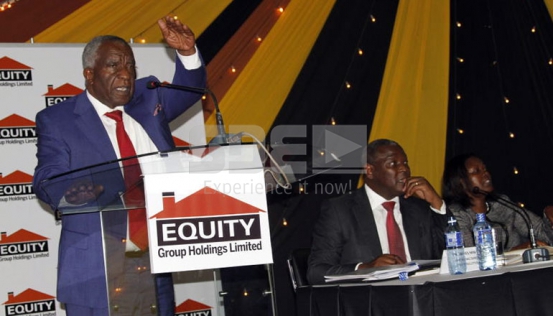 Living in penury in the aftermath of the declaration, with only one parent, the young Munga gained a unique insight into poverty and its effects.
"We left the village to go and help my father with business in Nairobi, but things changed after he was committed to jail. Fortunately, an Italian priest, Father Clemenceau offered me a scholarship that enabled me to enroll in Standard Four at Tuuthu Primary in Murang'a," says Munga.
At Tuuthu, a young Munga passed his Common Entrance Examinations and was admitted to Mugoiri Intermediate School, but could not raise the Sh250 required as tuition fee. He opted for the more affordable Kiangunyi Intermediate School after trading places with another boy from a wealthier family.
He later joined Gaichanjuri High School in Kangema, where he successfully completed his Cambridge School Certificate in 1963 and joined the provincial administration as an officer in the mid-1960s.
To supplement school life, Munga says he would sneak out of school to work as a ball boy for former Internal Security Minister John Michuki. Michuki was a colonial administrator then and had just discovered lawn tennis.
"He was a district officer and I admired him so much that I said I wanted to be like him. That informed my decision to join the Kenya Institute of Administration after secondary school," says Munga.
Today, the father of seven - five boys and two girls – prides himself on being the founder of the biggest, locally managed scholarship scheme, which so far has awarded more than 10,000 scholarships to Kenyans from poor backgrounds to study both here and abroad.
Together with Equity Bank's Managing Director James Mwangi, he started the 'Wings to Fly' programme, which has gobbled up over Sh8 billion in scholarships. Both Munga and Mwangi grew up in poverty and because of that have a unique sense of empathy for children suffering a similar fate.
"The 'Wings to Fly' programme was inspired by the belief that the destiny of young people in Kenya should not be tied to the current financial situation of their parents. These people have the potential to break the cycle of poverty and change their own destinies, that of their families and the society in general," says Munga.
Related Topics