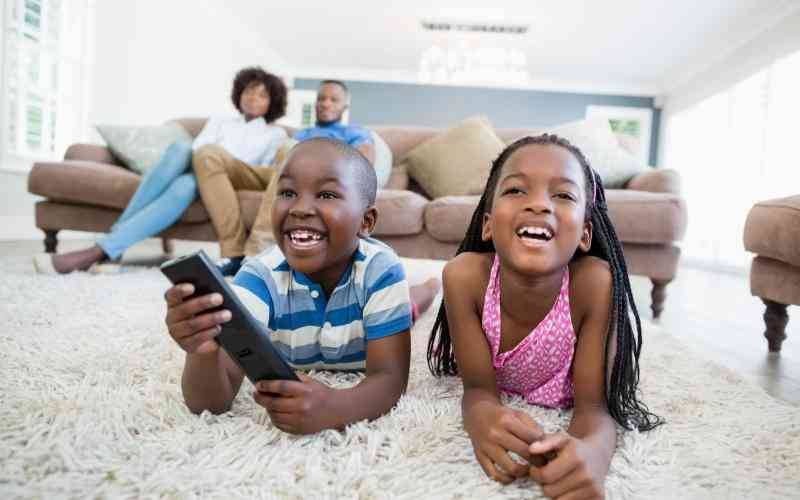 Navigating the subject of lesbian, gay, and transgender people (LGBTQ) in Kenya is tricky. If you trip, you are on the wrong side of the law.
On the other hand, if you fall, you are on the wrong side of the entire global society, which has been pushing for equality of sexual orientations.
Being gay in Kenya is not only outlawed, but it is also widely stigmatised and shunned.
The portrayal of gay characters in children's films and cartoons has become a fast-rising tactic used by mainstream media to 'normalise' the fact that people of varying sexual orientations do exist.
One of the recent changes that have been made to accommodate LGBTQ+ persons was reportedly done to the beloved cartoon Scooby Doo.
The cartoon is a long-running one- we grew up seeing it on Cartoon Network, and now, as it's still running, children are likely to also experience the captivating experiences of Scooby and the gang.
Online encyclopedia Britannica describes the cartoon as one that features the adventures of Scooby-Doo, a talking Great Dane, and his mystery-solving teenage companions.
"The original Scooby-Doo-based cartoon series, Scooby-Doo, Where Are You! (1969- 1970), established the basic template for more than 30 years of stories. The dog-cowardly and gluttonous but good-natured; travelled around the United States in a van called the Mystery Machine with four young friends, the Mystery Incorporated Gang," Britannica notes.
Other characters of the show are Norville 'Shaggy' Rogers, Fred Jones, Velma Dinkley, and Daphne Isabella Blake.
Now, as a recent development, the character of Velma has been reported to have come out as a member of the LGBTQ+ community.
Fans noted Velma's interest in being in a same-sex relationship in a recently released Halloween edition Scooby-Doo movie. It was available for digital download on October 4 and October 14 on Cartoon Network. The film will be released on DVD on October 18.
"Clips from the animated special "Trick or Treat Scooby-Doo!" have been making the rounds on social media, with folks using them to proclaim that the character is finally being shown as gay," CNN noted.
It added: "In 2020, director James Gunn said he tried to make the character 'explicitly gay' in his script for the live-action "Scooby-Doo" movie."
The report noted that HBO Max and Warner Bros have yet to comment on or confirm the concept.
If it is the case, Scooby-Doo's portrayal of LGBTQ characters is not new. A quick search on google yields results like "great representation of LBGTQ community in children's shows" and " ten children's shows with LGBTQ representation."
Cartoon shows like Sponge Bob Square Pants, The Loud House, Arthur, Gravity Falls, and Steven Universe all have LGBTQ characters- and the list is growing.
While lobby groups advocate for these shows to be shown to children as a way of raising them with awareness, there have also been concerns about just how much they can handle seeing and what influences their ultimate choices.
Ann, a mother of two sons, says that she can't fathom the idea of exposing her children to shows with LGBTQ content.
"I find it distasteful, and since I don't stand for it, I don't know why I would be showing it to my children," she said.
And she is not alone- the country is as conservative as it gets, and not many would be open to the idea of having their children see characters before they can form their own personalities and ideas.
LGBTQ lobby groups however argue that you cannot turn a child gay by exposing them to gay characters in cartoons or movies, and the tag of war continues.
Pride, a social justice group that fights for the rights of those who identify as LGBTQ, argues that "there's still a long way to go in getting the representation right."
"Nowadays, there's so much amazing LGBTQ+ representation in animated children's shows, giving a whole new generation of young, queer kids the much-needed representation and visibility they need," Pride writes.
Doctor Rose Misati, a parenting and relationship coach, says that the concern should not be whether you expose your kids to LGBTQ content, but rather how much emotional guidance and support you give to your children as they grow up.
"Children who spend more time on the screen are the ones who are more likely to be influenced by the characters they see there," Dr Misati says, noting that children are very impressionable.
She adds: "Lacking optimum connection with the parents or caregivers will have the young ones looking to identify with TV characters. It can also happen when the parent is physically present but emotionally absent. A child will be hungry for connection and that's how they will look for role models in what they watch."
The coach advises parents to emotionally connect with their children, understand their needs, and always issue parental guidance in TV programming.
"Watch TV with your children because they don't have the ability to self-regulate, get to know what content they are exposed to, and monitor the influences," she says.
In September, The Kenya Films Classification Board reiterated that all films with LGBTQ content are banned in the country.
A film titled I am Samuel, which captures the journey of a queer character and his forbidden love was banned last year.
"The Board restricted this film from showing within the Republic of Kenya because of the producer's clear and deliberate attempt to promote same-sex marriage agenda as an acceptable way of life," KFCB wrote in a statement, adding, "The documentary ultimately features the marriage of two men, and concludes with the dedication of the film to the gay community."
The board's Chief Executive, Christopher Wambua said that the film blatantly violates Article 165 of the Penal Code that outlaws homosexuality, as well as the provisions of the Films and Stage, Plays Act Cap 222 of the laws of Kenya.
Related Topics