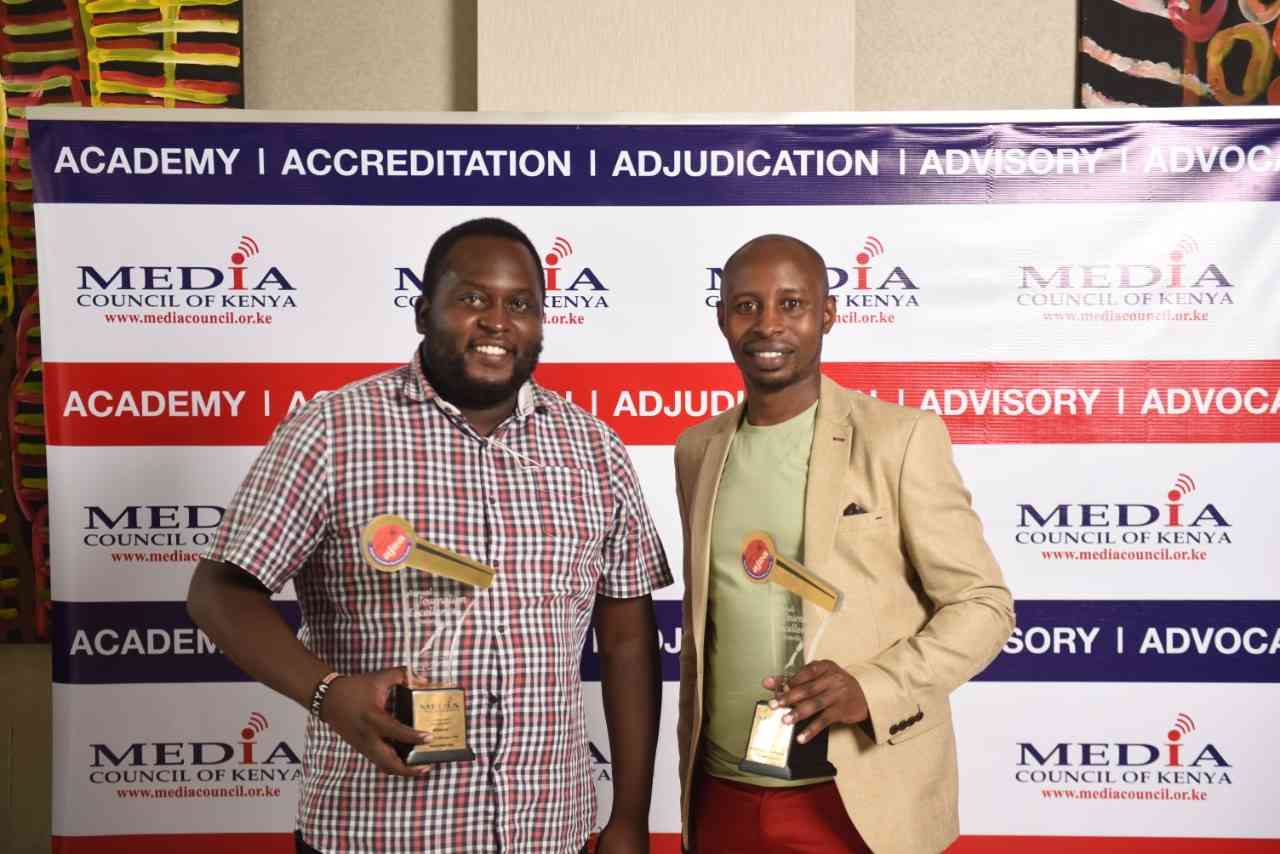 KTN News Sports journalist Moses Wakhisi's documentary on the risks athletes endure while preparing for major races has been ranked second in the Video Short Feature category at the International Sports Press Association Awards 2022 (AIPS) Sports Media Awards.
Wakhisi's feature on Kenyan sprint king David Rudisha's struggles to return to action dubbed 'The Making of King David Rudisha' was ranked sixth in the Video Documentary category.
Wakhisi, a senior sports Journalist at the Standard Media group was the only Kenyan to make it into the shortlist of the Video Short Feature category.
An elated Wakhisi spoke to Standard Sports about the impact he tries to make through his stories:
"I feel humbled and delighted at the same time. But of importance is the impact that the stories we do here at standard Media group have on the lives of Kenyans. It has always been a big team effort and we continue to win together. Special thanks to Jonathan Komen who we walked together filling the said stories and many more," said Wakhisi.
"It's not just for the wins but as they come we thank God. SG sports desk has always been nurtured by our team effort and KTN News and Standard Media group plc will always strive to do the best for our viewers and readers," added Wakhisi.
Racing to Death is a story that depicts how Kenyan athletes suffer while training to represent the country, with voices from athletes who feel neglected by their government.
On the other hand, 'The Making of King David Rudisha' digs deep and traces the life of the former World Champion - with actual footage of the first day a young Rudisha walked into brother Colm's training camps.
The video story details how Rudisha transformed from a 400-meter athlete to becoming the 800m record-holder.
Here are the videos (Part 1 and 2) below:
This achievement comes barely a month after the award-winning journalist was ranked first runner-up in the Sports Reporting Category, TV at the 10th Annual Journalism Awards. Wakhisi was also second runner-up in the Podcast Of The Year-Digital category at the 2022 Media Council of Kenya Awards.
Last year, Wakhisi was ranked third in Africa and 12th in the world at the same awards, having fronted a story on world marathon record-holder Eliud Kipchoge dubbed 'The master story of Eliud Kipchoge'.
He is a graduate of Daystar University (2013). He was also the university's student president between 2011-12.
Related Topics