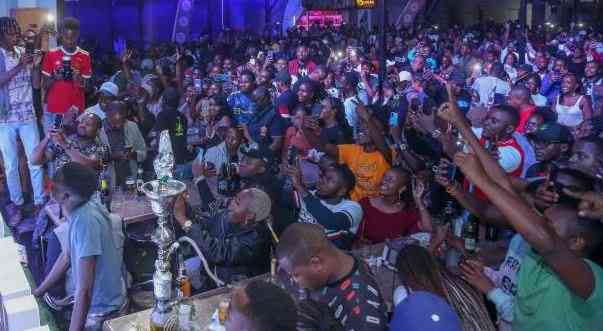 In an electrifying night, a refreshing shower can be a welcome surprise. Clubs are revolutionising the party experience by incorporating shower spaces within their venues.
Recently, Quiver Lounge has come up with a high-end shower room, Shower Lutta, that would keep revellers afresh at any time of the night. The shower lutta would charge Sh500 per person and Sh700 for two people.
So, would you pay Sh500 to shower and nap in the club?
Kennedy Kaunda, video editor
I do not think it is necessary to have showers when out partying. When you feel exhausted and sweaty, simply go home. Unless someone spills something on you and you feel it is necessary to clean yourself, go shower at home. In addition, the bathrooms could be filthy because it is public space. Sharing a toilet is bad enough, so why would I want to share a shower? Having a nap at the club would be reasonable. I would pay if I had the money and someone was keeping an eye out for me. sometimes you need to sleep the alcohol off for those two hours. I would pay Sh500.
Catherine Aluoch, university student
It can be dangerous for women to shower at the club. Someone could be watching you all night and find an opportunity to attack you while showering. For this reason, I would not advise anyone to do it. There are better ways of sobering up if you realise you are drunk. However, I would pay to have a nap. Instead of drinking and driving, I would sleep the alcohol off and leave after I sober. As long as security is watching me, I would feel protected.
Brian Mutwiri Mwendwa, journalist
There are places in town where you can shower for as little as Sh50. Sh500 is too much to pay for a shower, and you may be drunk and forget where you left your clothes and shoes. Also, I can only pay to nap at the club if I trust the bouncers to watch over me and my belongings. I am skeptical because thieves could steal from me while I am asleep. Also, can trust bouncers to watch over me? They could be colluding with thieves.
Related Topics