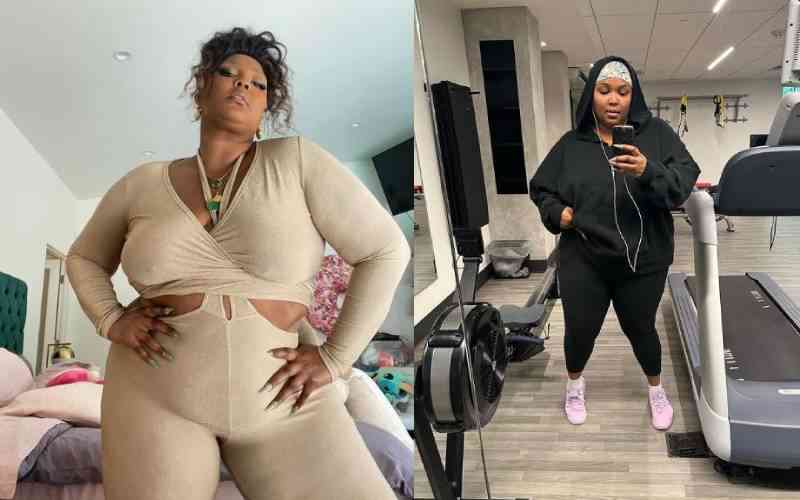 American singer, songwriter, and rapper Lizzo recently took to TikTok to encourage her 27 million followers to embrace their bodies and love themselves for who they are.
In a video she posted on May 15, Lizzo stitched a clip from another TikTok user @tiffriahgrande about her fitness journey and her search for people who do not try to "escape fatness."
Lizzo expressed her agreement with the creator's message, emphasizing that she, too, is "heavy on the not trying to escape fatness." She explained that, as her career progressed, she began taking the physical aspect of her job more seriously.
Performing a 90-minute set, which includes dance choreography, playing the flute, and singing her songs while wearing costumes that restrict her breathing, requires a lot of physical endurance.
In the video, Lizzo revealed that she has always loved working out and moving her body. However, she emphasized that people often assume that every workout she does is to lose weight.
View this post on Instagram
She clarified that exercise has helped her shift her mind, not her body, and that she does not aspire to lose weight. Lizzo believes that everyone's body changes naturally, and she does not want to make weight loss her goal.
"Exercise has helped me shift my mind, not my body," Lizzo said. "My body is going to change, everyone's bodies change. That's life."
She further added that working out has had a profound impact on her mental health.
"When I work out, I notice a substantial difference in my mental health," she said. "It's not about getting skinnier; it's about feeling better inside and out."
Lizzo ended her video with a message of self-love and positivity, empowering her fans to work on themselves from the inside out.
She emphasized that everything she does, including what she eats and how she moves her body, is all for her mental well-being.
"If this ain't happy, none of this is happy," she said, pointing to her head.
Related Topics