Social media is abuzz with the news of the latest addition to socialite Amber Ray and Kennedy Rapudo's family.
The couple has announced the arrival of their baby girl, Africanah, sharing the joyous news with their followers on social media.
In a heartwarming video that Amber Ray shared on her Instagram account, the couple was seen at the hospital, with Rapudo holding her hand while their newborn daughter lay beside them.
Amber Ray took her followers on a tour of the hospital room, sharing snippets of their precious moment with her fans.
View this post on Instagram
As they basked in the joy of parenthood, Amber Ray pondered the meaning of time, questioning whether the popular phrase, "you only live once," is indeed true.
"I'm starting to wonder how true that is! Could it be true that one day is like a thousand years and a thousand years like a day?" she said in the caption of the video.
Despite her philosophical musings, Amber Ray could not hide her joy and gratitude for the new addition to their family.
"My man is with me as the angel of my house, and I'm a brand new mummy! Welcome home, baby A…I have felt you all this life, and now I get to see you, hear you, and touch you…IT'S A BRAND NEW LIFE ?? A life of many lives," she wrote.
Amber Ray shared intimate moments from the birth of her daughter on her Instagram stories.
The new mother documented her labor process with a series of videos, with her fiancé Kennedy Rapudo and friend Shicco Waweru by her side throughout.
One of the videos showed Amber Ray writhing in pain as the labor progressed, with the intensity increasing. She captured the moment, writing, "Hapa I was ready to meet my maker… niskie mtu akiniambia nizae tena."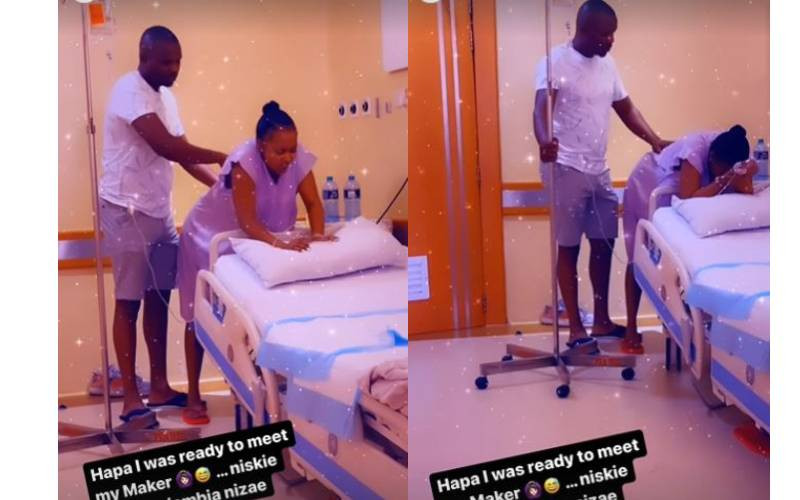 However, just 30 minutes later, the new bundle of joy arrived and could be heard crying in the background of the video.
Amber Ray made a lighthearted joke, "Hapa ata edges zishasimama na nikaweka ubrand chini," meaning "Here, even my baby hairs are standing and I put my brand on the floor."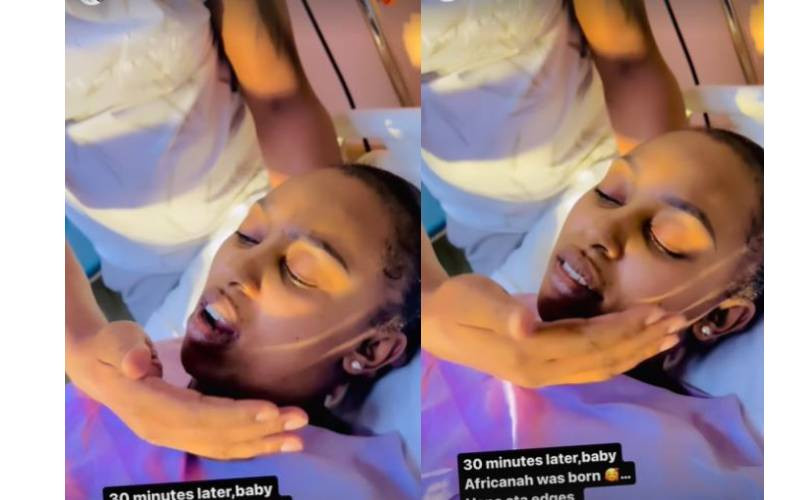 Their fans and followers were quick to send messages of congratulations and well-wishes, showering the couple and their baby girl with love and positivity.
Related Topics