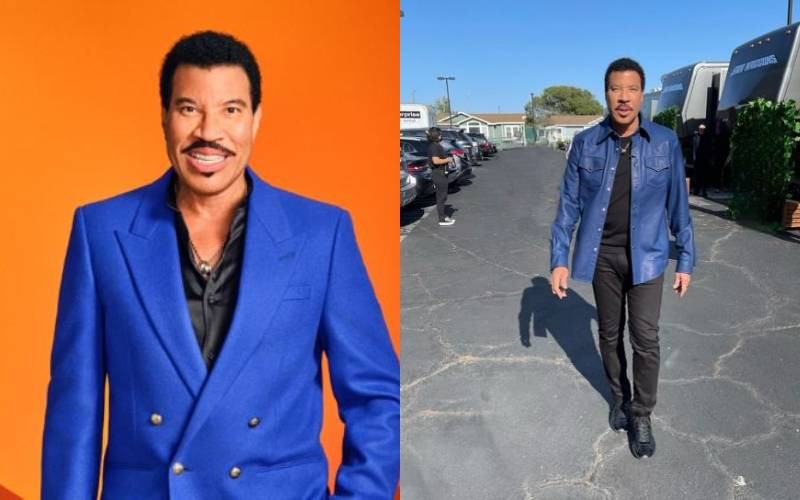 Legendary pop and soul icon Lionel Richie, 73, recently shared his secrets to looking young and vibrant after fans praised his youthful appearance at the King's coronation concert held last week at Windsor Castle.
Richie was among a group of distinguished artists including Tiwa Savage, Katy Perry, and Italian opera singer Andrea Bocelli, who performed at the concert in honor of King Charles III's crowning.
Despite the mixed reviews of his performance, fans agreed that the 73-year-old singer looked incredibly young and energetic.
Fans took to social media to express their amazement, with one fan suggesting that Richie's youthful appearance was due to "a lot of surgery."
View this post on Instagram
However, in an interview with DailyMail.com published on May 9th, Richie dispelled the rumor that he has undergone plastic surgery to maintain his youthful looks.
He said he would never consider plastic surgery because "that s*** goes wrong," and he fears that God might not recognize him after going under the knife.
Richie explained that plastic surgery can "lock you in" for a year during the recovery period, and once you recover, it becomes challenging to go back to your natural state. Instead of opting for such procedures, Richie shared his best anti-aging secrets that have kept him looking young for so long.
One of the key factors, according to Richie, is staying hydrated by drinking lots of water. Richie believes that water is essential for keeping the skin hydrated, which is crucial in maintaining its elasticity and preventing wrinkles.
In addition, he credits his youthful appearance to exercise, particularly sweating through physical activity, which he claims is great for the skin and overall health.
Richie also acknowledged the benefits of engaging in sexual activity and suggested it as another anti-aging secret. "It will work also, and it's good for your heart," he said.
Besides these lifestyle habits, Richie revealed that he avoids consuming too much red meat and instead focuses on eating a healthy diet that includes fruits and vegetables.
Related Topics